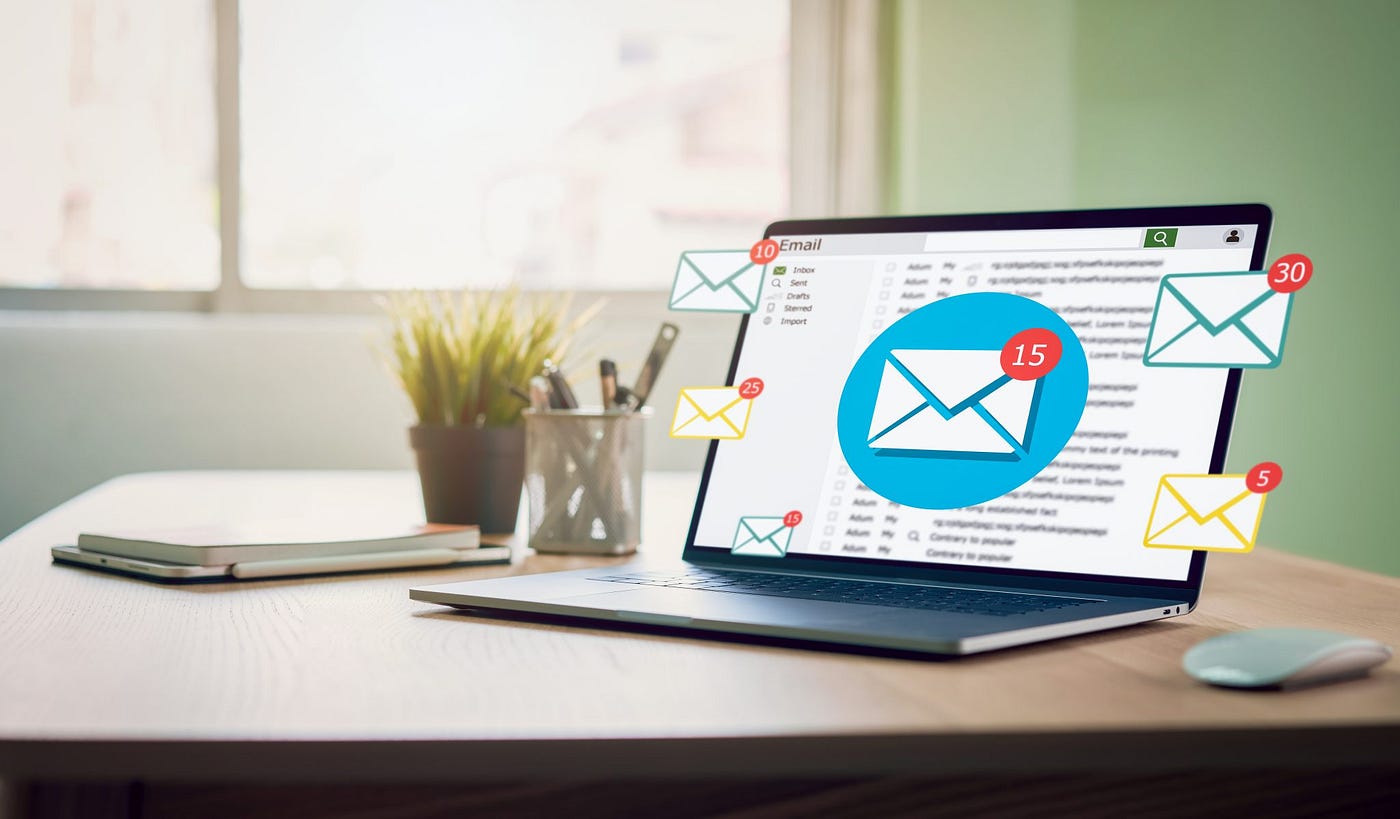 Email marketing is a great strategy for any business if you have a good strategy from the get go. From building a strong subscriber list, to fully optimizing your content, there are multiple realms and approaches when it comes to email marketing. Therefore, this is where an email marketing roadmap comes in. It acts as a campaign monitor to ensure you achieve your set goals. But what is it, and how do you go about creating one? Keep reading to find out.
What is an Email Marketing Roadmap?
An email marketing roadmap is a strategy or plan that contains a timeline within which you have to finish your campaign. It has a concise starting date, the goals you want to achieve, and a deadline. Additionally, you can use a roadmap to track activities more efficiently.
Email marketing is not as simple as sending emails to multiple random people. It requires a solid design and strategy to be effective. For that, you will need a tool to help guide you, and a roadmap is one such tool. The key is curating a roadmap that suits your business activities and keeps your projects and team on the right track.
How to Make an Email Marketing Roadmap
Here are the steps of how to make an email marketing roadmap for successful email marketing campaigns. The best part about such a roadmap is that it can be used for multiple email campaigns.
1) Determine What you Need to Plan
Fortunately, when it comes to road mapping, there are no limits. You can create a roadmap for anything, including future campaigns. Additionally, you can use a roadmap to dissect a single deliverable, such as a blog post, or something larger like marketing channels and best tactics, your email marketing campaigns, including the projects and the individual tasks involved.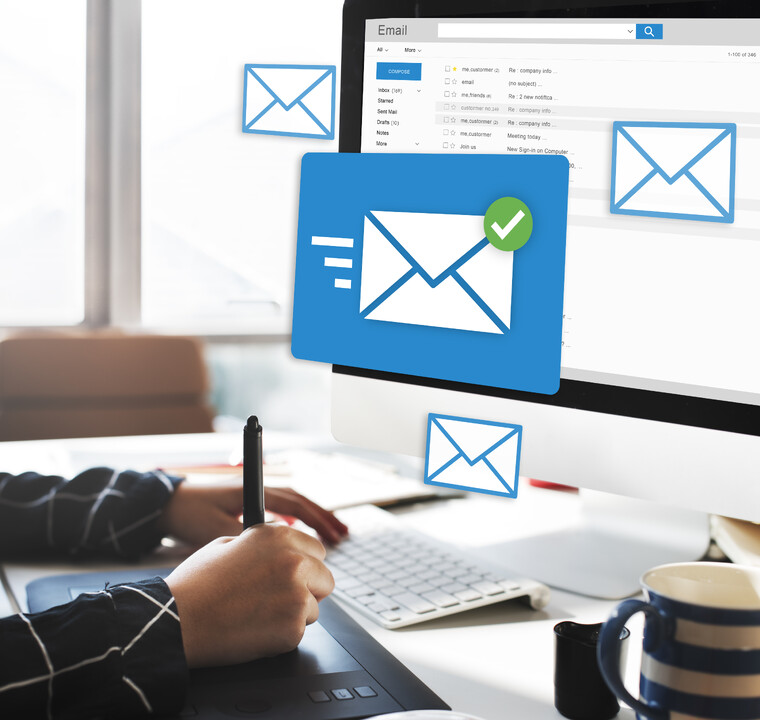 Should the need arise to plan on a larger scale, like yearly, you can also use a roadmap for all your annual marketing strategies. The planning phase sets the foundation for all the work that you will do, including contacting clients with follow-up emails and creating email sequences and personalized messages. Additionally, it helps you to identify all the objectives you need to put an effort into (like the number of email subscribers) and which initiatives would be better off on the back burner.
2) Break it Down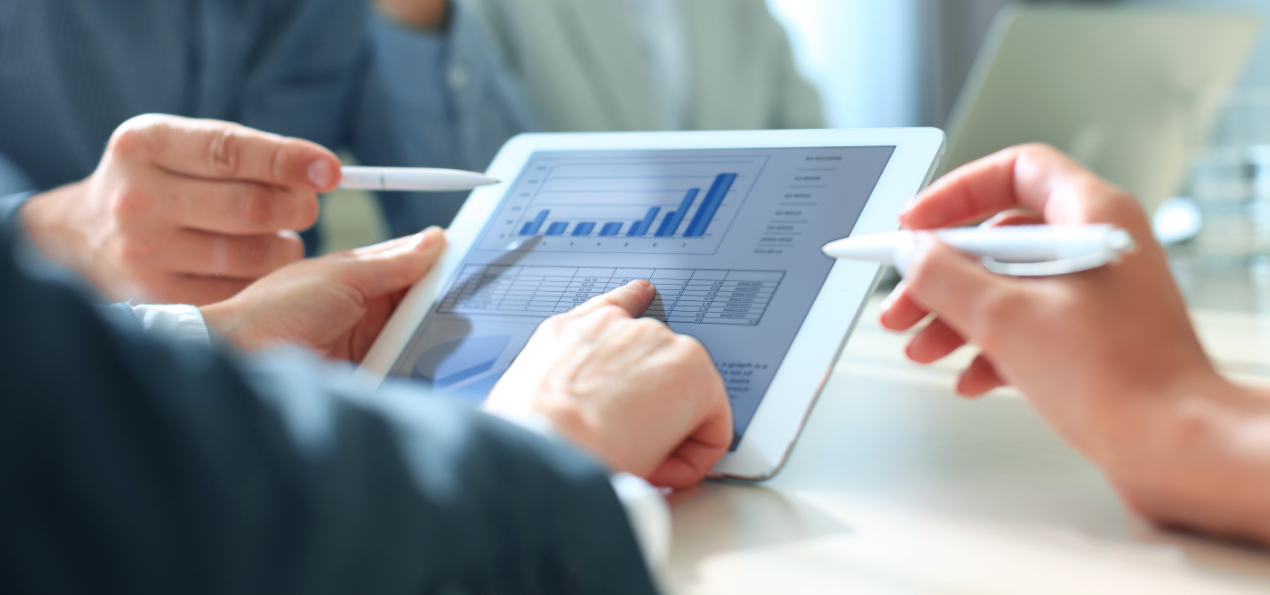 After defining your plan, try to dissect it into relevant concepts, tasks you need to complete, and the path you plan to take. For instance, a small project requires less planning compared to a detailed and larger project with lots of elements like promotional content or creating email sequences. Additionally, when breaking everything down, it would help to ask the following questions:
What steps should be taken to complete your project and achieve the outcome you desire?
What guiding principles will you use to track progress in your roadmap?
Which tasks require coordination with your team throughout the roadmap?
These questions will help you to create the stepping stones required to ensure you have an effective email marketing strategy. Additionally, they help you to have a clear picture of where you need to go and how you will get there.
3) Highlight the Project Timelines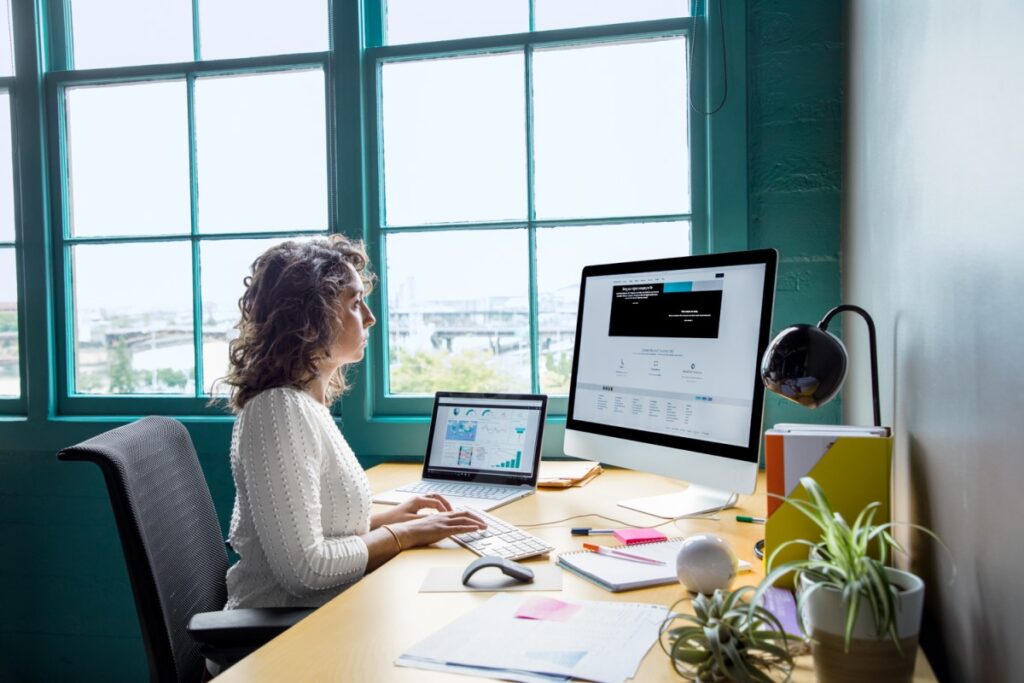 Giving each step a timeline will help you to have a realistic time estimate of how long your projects will take to complete. There are at least four methods of estimating how much time your project will take. They are:
a) Parametric estimation
This is an approach used to calculate the time, cost, and resources that are needed for a project's success. It rests on historical and statistical data and the existing relationship between variables to deliver accurate data and estimations.
b) Bottom-up estimation
This method involves the estimation of work at the lowest conceivable level of detail. These estimates are then analyzed to arrive at summary totals. For example, estimating how much time it takes members of the team to complete a task and then adding them together.
c) Three-point estimation
The traditional formula for this method involves collecting the data from an estimation of your worst-case scenario, best-case scenario, and average time estimate for the project.
d) Analogous estimating
This approach is often used when there is limited data available for a project, making it difficult to generate accurate estimates, so you just assume a project's time based on the time it takes to complete the same type of project.
If you're undertaking a large email campaign for the first time, it is advisable to prolong the estimated time to allow yourself time to create dynamic content and give your email efforts a chance to be successful. Longer estimates also give you time to refine your email marketing efforts and gain more experience.
4) Plot Out and Organize Your Projects and Tasks With Your Preferred Tool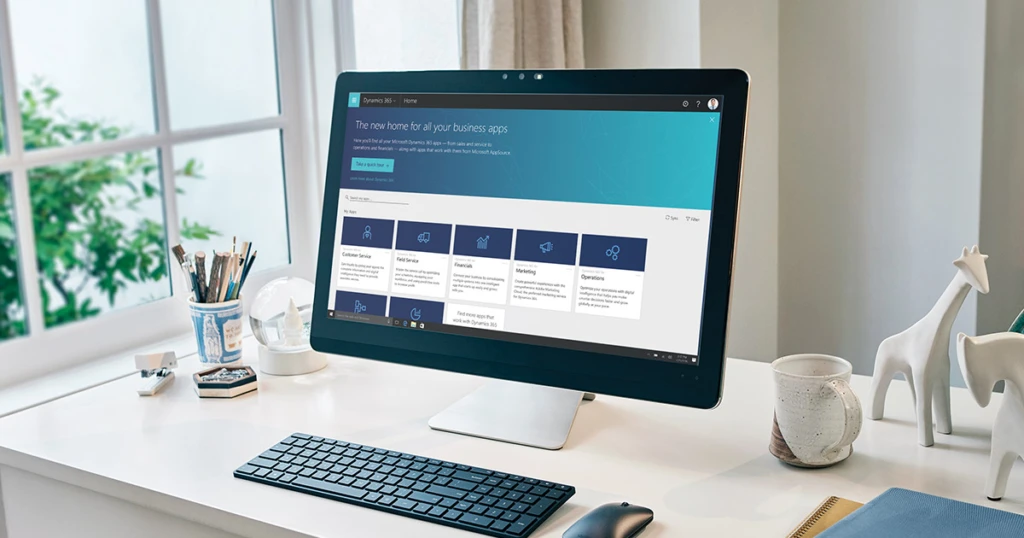 There are multiple free tracking applications on the market that will help to keep you organized. In this instance, you can look for a marketing-focused roadmap product to help with your marketing campaigns. Additionally, when used effectively, an email roadmap will help you to:
Focus your team on your goals for email marketing.
Organize the functions, roles, and tasks of every person involved in your email marketing campaign.
Make sure that all progress (major or minor) is communicated to all the stakeholders.
Track your progress and results
After Creating Your Email Marketing Roadmap, Now What?
After creating a rough draft of how you want your roadmap to look, you can further maximize its effectiveness for the best outcomes. Here's how:
1) Align Your Email Marketing Goals and Strategy
Successful email campaigns have aligned their goals with their marketing strategy. Your objective could be to increase sales, get new subscribers, or engage or remove inactive subscribers. As long as you have outlined clear goals and a strategy is in place, you can increase brand awareness and subsequent click-through rates.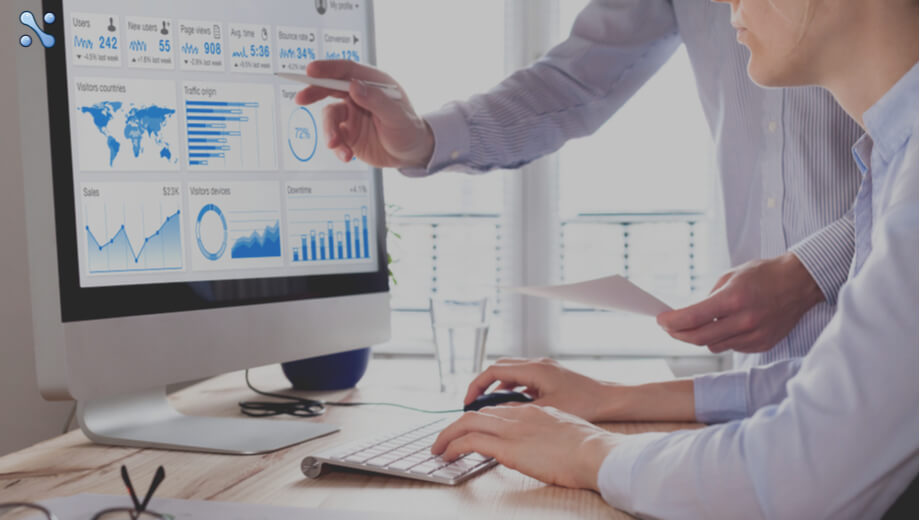 When determining your goals and marketing strategy, remember to be as specific as possible. If you want to prompt more leads, then you should make sure that your emails are concentrated on the marketing of the services or products that lead to an increased click-through rate (promotional emails). If you want more engagement with your brand, then it's better if you send emails that highlight content like blog posts or videos. On top of this, you should also try to determine the best times to send emails to your target audience.
2) Identify Your Target Audience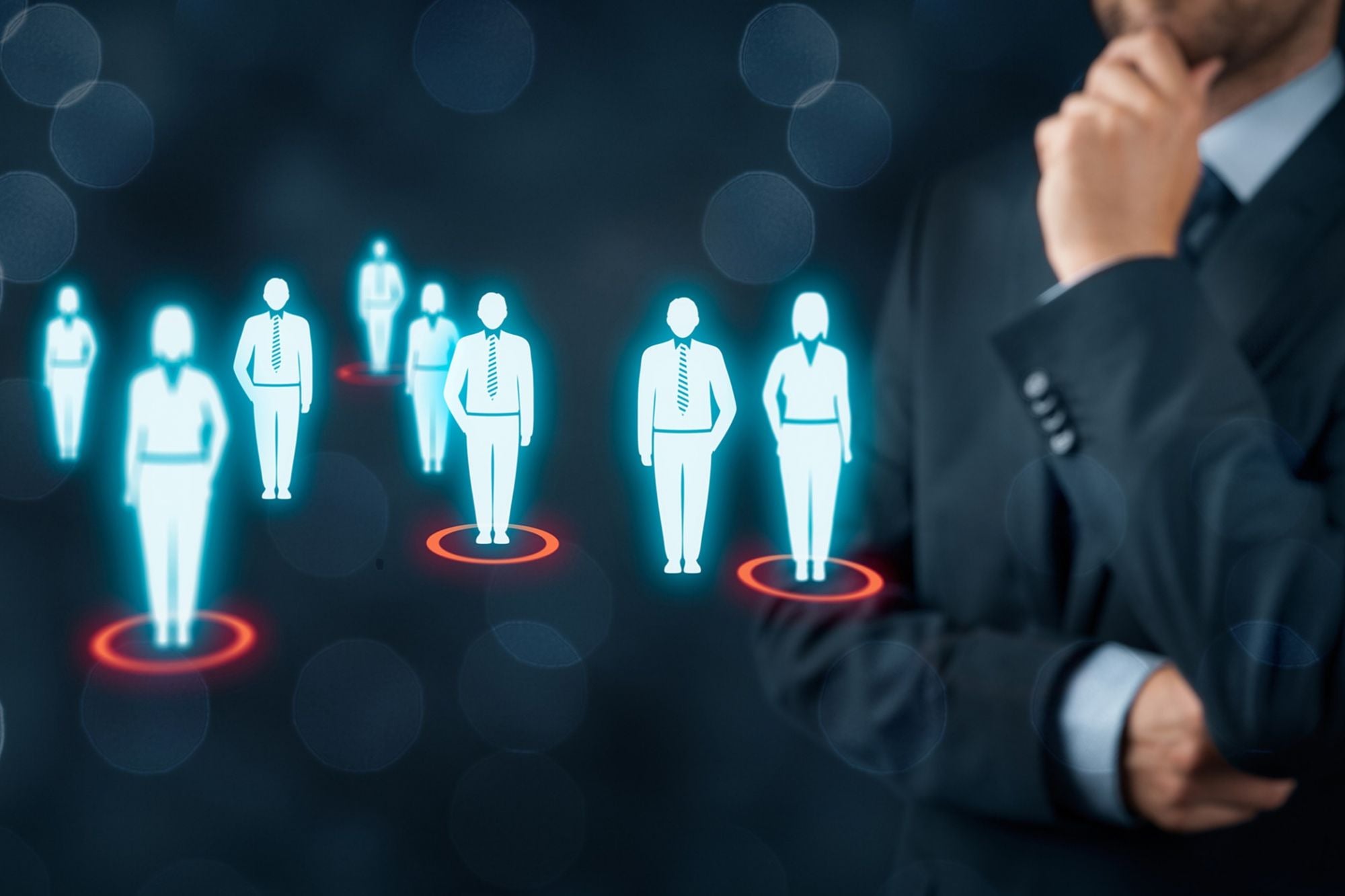 For your email marketing strategy to be successful, you need to identify your target audience. Identifying the needs of your audience and what they respond to is key to achieving the right email marketing campaign. Remember, your target audience is the people who are interested in purchasing your products or services.
3) Segment Your Email List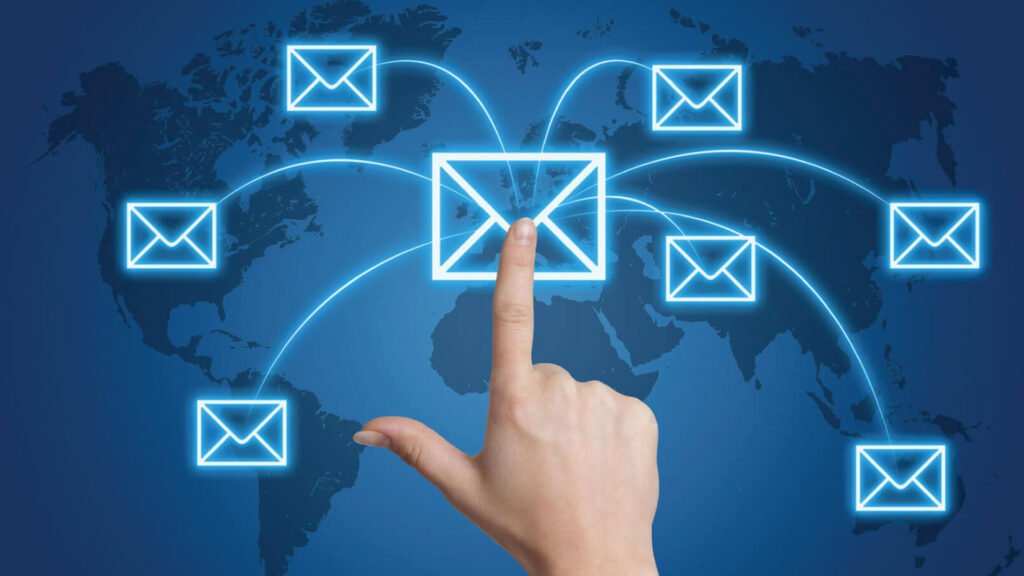 Email segmentation is important to know how to go about diving your email list into groups. The groups can also be categorized into people with similar characteristics. You can divide your list into segments like location, lifestyle, behavior, income level, and interests. Additionally, sending targeted emails should then be easier since you won't have to sift through your entire email list. Additionally, this email strategy will improve customer engagement with new and existing customers and increase website visitors.
4) Choose the Type of Email to Send in Each Email Campaign
A good email marketing strategy can be used to promote different and multiple types of campaigns. For instance, you can use email marketing to promote products and services, newsletters with updates about your business, or introduce loyalty programs. However you look at it, there is always time to select the type of marketing emails to send in different phases of the campaign.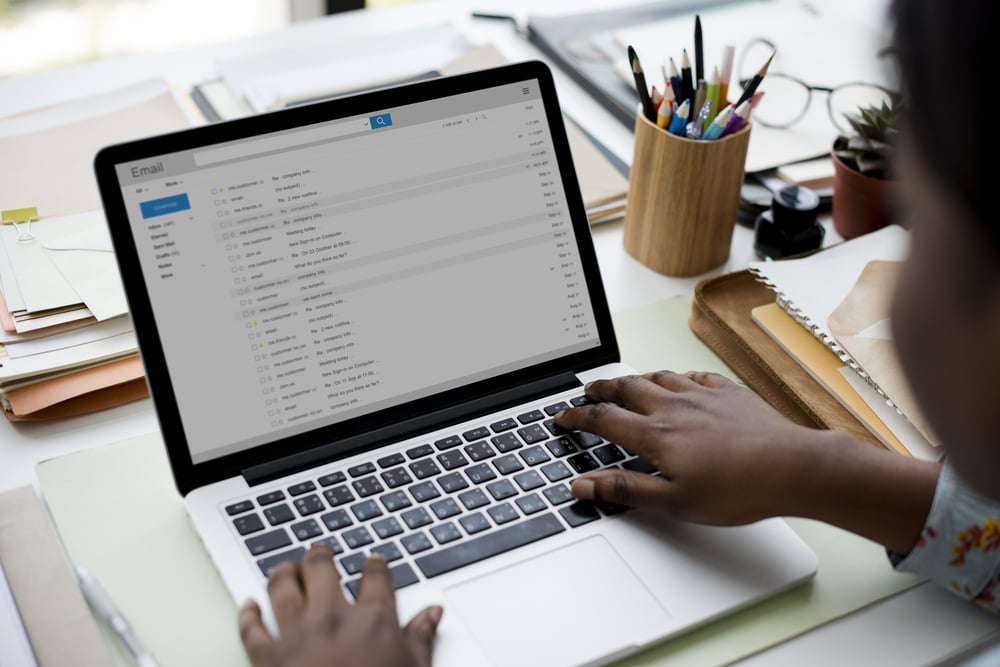 Here you can also decide on the theme and names you'd like your campaign to have. Email marketing strategies with themes are easy to create and help your audience have an idea of what to expect before they even read your email. Some businesses use creative themes and names like "elevate" or use their company's name and "campaign" to create catchy phrases. These are especially helpful when it comes to adding call-to-action buttons, creating referral programs, and reward programs for customer loyalty.
5) What is the Style of Your Campaigns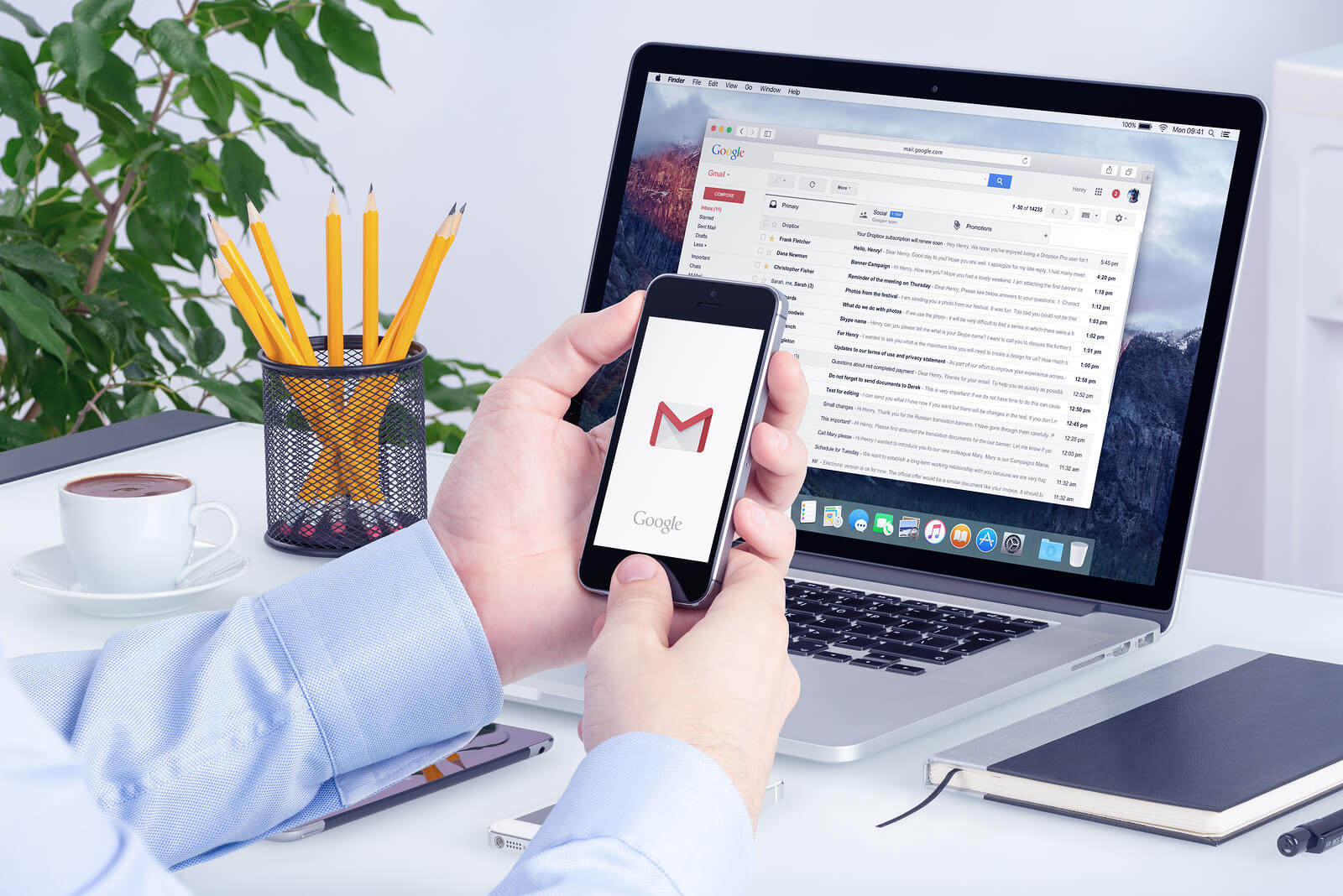 By now you already know that email marketing campaigns should be as personalized as possible. Personalized subject lines can go a long way to establishing favor with your audience. This is the part of email marketing strategies where you should also consider the length of the emails. A very long email might not capture the attention of your intended audience. Additionally, you should also pay attention to the number of emails you will send per campaign and the frequency of the emails. Marketing automation could help in this instance. Sometimes, if you send too many emails frequently, they will end up in the spam folder, which beats the purpose of email marketing.
6) Decide on Your Timeline and Budget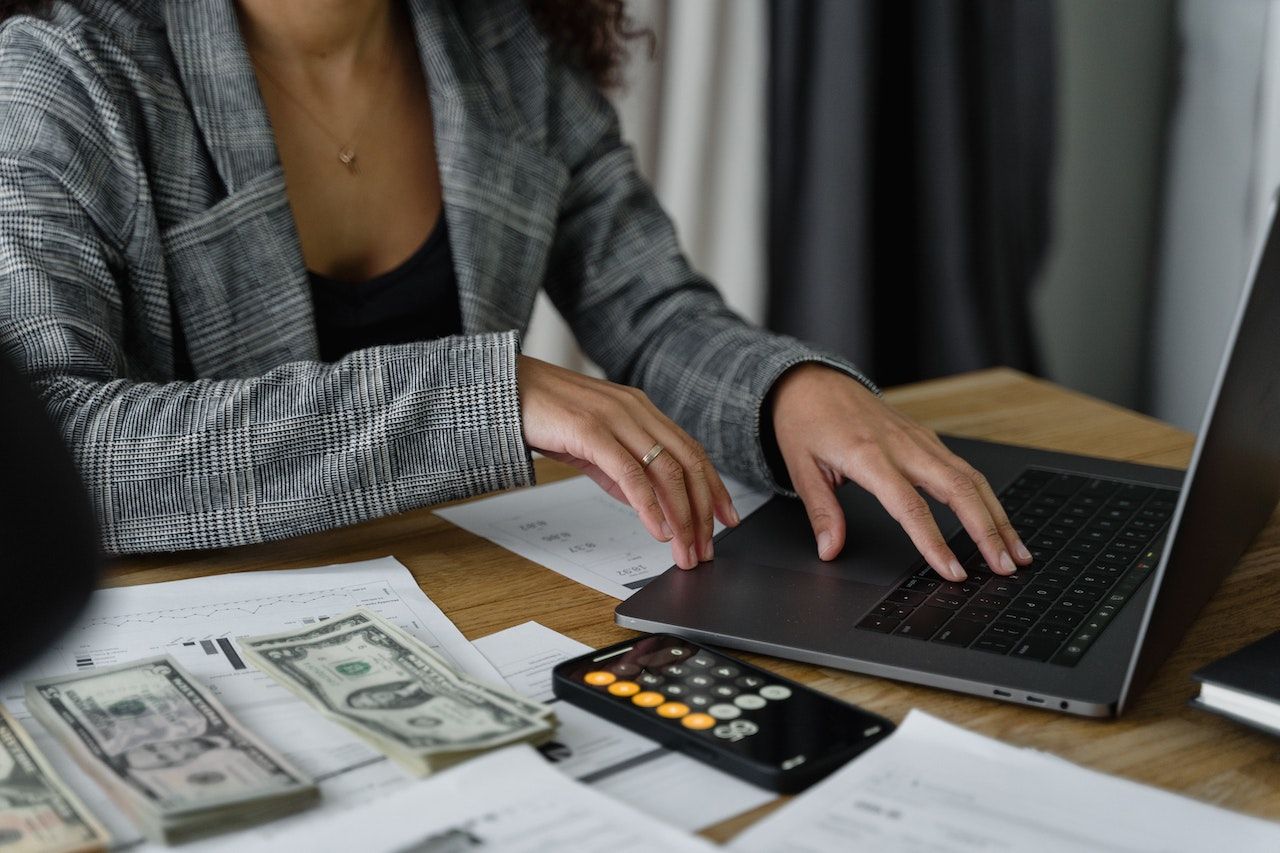 A budget is necessary so you aren't caught off-guard by additional expenses. Additionally, you need to know when you want the campaign to go live, so you can monitor your progress and stay on track financially. Furthermore, it would help if you set a timeline for your campaign in phases, so you know how much you should expect to spend in each phase. For instance, the first phase might be three months, so you can estimate how much you will need. The second phase might be 6 months, where you can also have an estimation of how much you will be spending to send the emails, and so on.
7) Include All Team Members and Stakeholders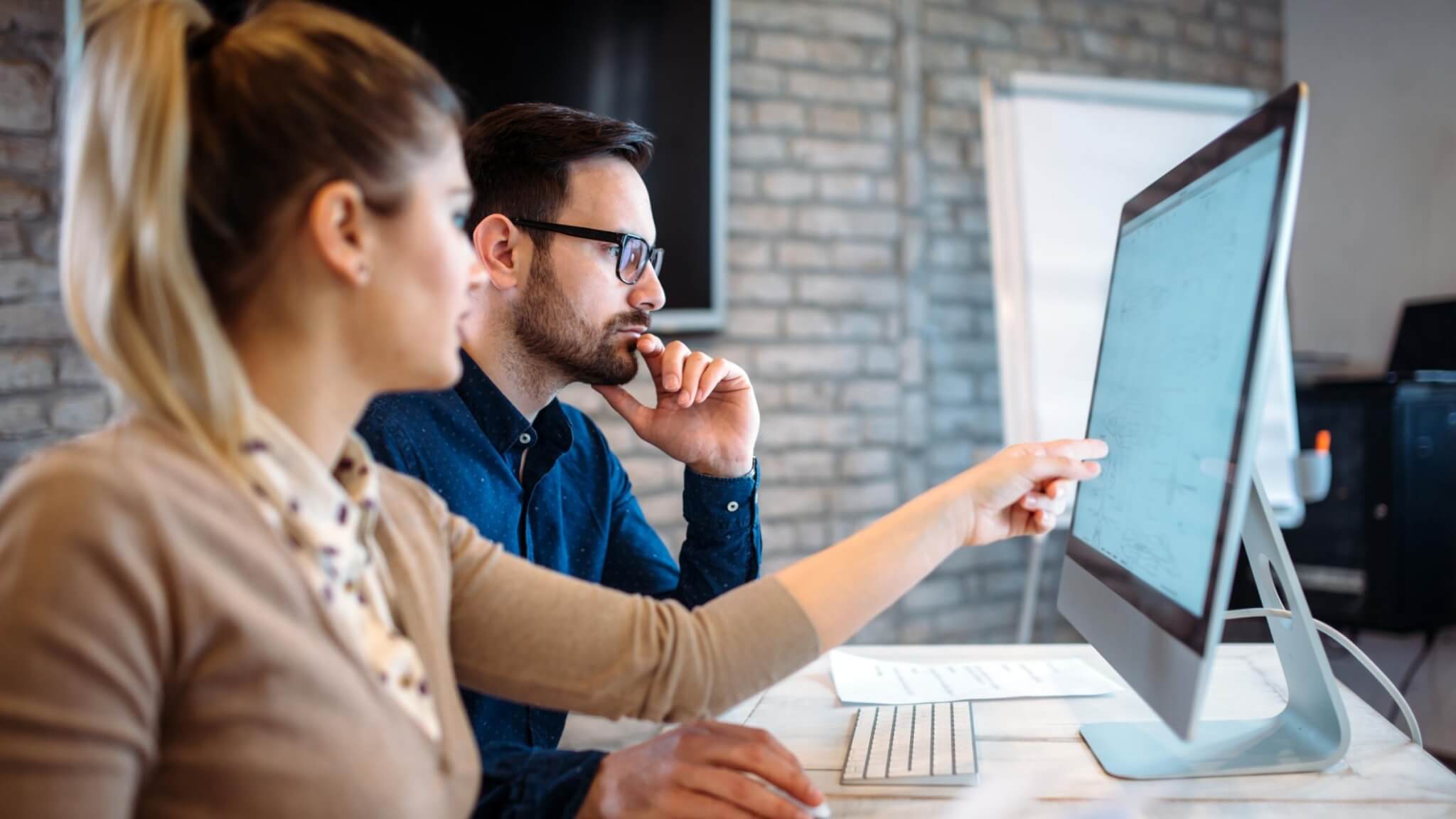 It is important to have a visible workflow when it comes to an email marketing campaign strategy. Keeping the campaign monitor, content creation, marketing teams, and other sections of your business in collaboration is key to achieving your set goals. Additionally, this will help you to avoid mistakes like sending an email to the wrong team or forgetting to send the right attachment. A good email marketing tool is helpful in such cases.
Frequently Asked Questions About an Email Marketing Roadmap
1) What is the main purpose of a roadmap in email marketing?
Roadmaps are a very useful tool when it comes to email marketing. They are handy for communicating plans to stakeholders and tracking progress against your objectives. You can also link your set goals to the tasks you're supposed to accomplish and show the time frame set to achieve them, with your resources and capacity in mind.
2) What is the roadmap format for an email marketing strategy?
A roadmap format for email marketing is in the form of a template tool with segments that represent key performance indicators in your project. It's a valuable tool that provides a visual representation of your projects' timelines.
3) What is the difference between a marketing plan and a roadmap?
A marketing plan sets the path for the overall direction, while a roadmap contains the efforts that will help you to achieve set goals, including the tasks to be done.
The Bottom Line
A solid email marketing roadmap is critical to give you the results you want from your email campaign. It will also help you to execute your campaigns in a strategic manner and scale up your conversion rate. Additionally, a roadmap will help to keep you consistent with your campaign to get the most out of it. Using the relevant tools will help you to achieve your business goals sooner.