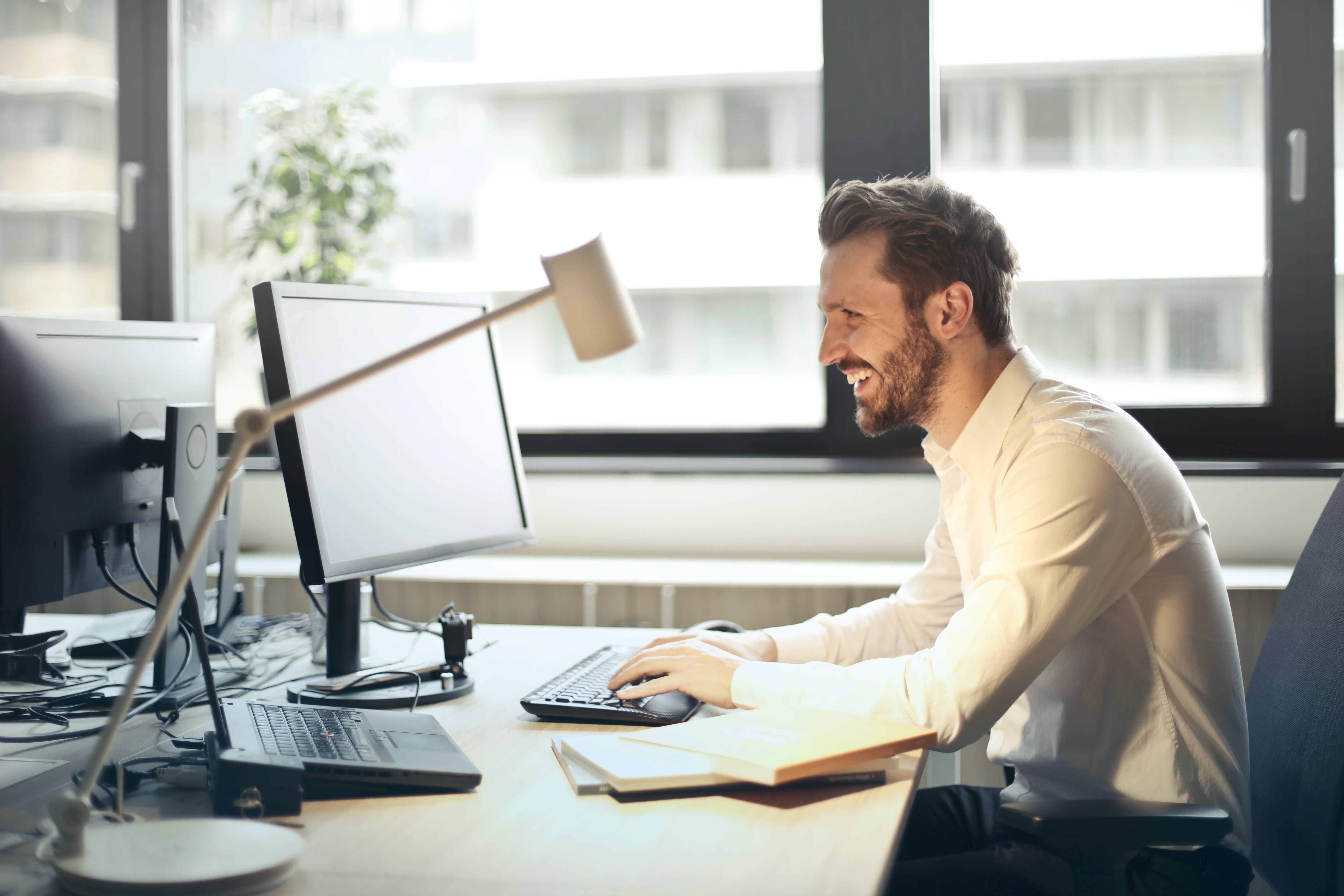 Email marketing is an aspect of business that any company must recognize, regardless of the size and scope. It is an inexpensive way of increasing brand awareness, generating leads, and increasing the business' revenue. For any business to reap the full benefits of email marketing campaigns, they need to execute them correctly.
Therefore, email marketers should strive to send emails at the right time, create an engaging copy and know their target market. And remember that timing in email marketing is everything because open rates determine the best time to send an email.
The time that you choose to send your marketing emails will determine whether they get opened immediately or ignored. Choosing the right time and day to send your email is paramount to improving the chances of getting a quick reply.
Why It Matters When an Email Is Sent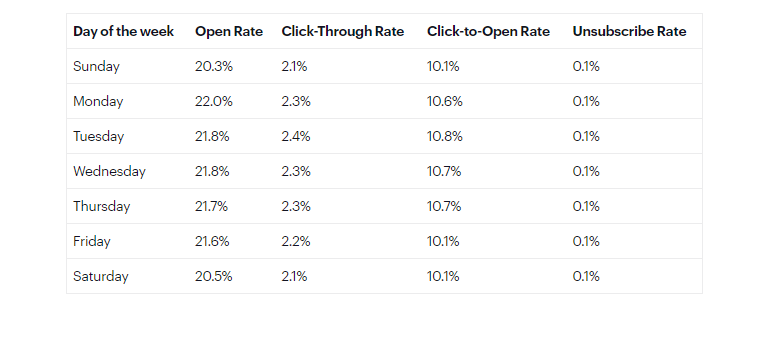 If you want to succeed in the email marketing world, it's essential to ensure that your emails end up in your target audience's inboxes when they see them. Just as consumers are likely to purchase on given days of the week and times of the day, it is crucial to know when your specific audience will most likely engage with your next email campaign.
Good email timing increases the open and response rates for welcome emails from your recipients. It also increases the click-through rates for prospects who follow a link in your email. Even though the recipient receives your email regardless of the time you send it, the correct email delivery timing often determines if it gets read. This is important, especially during email automation and cold email outreach, where the click-to-open rate rates are lower.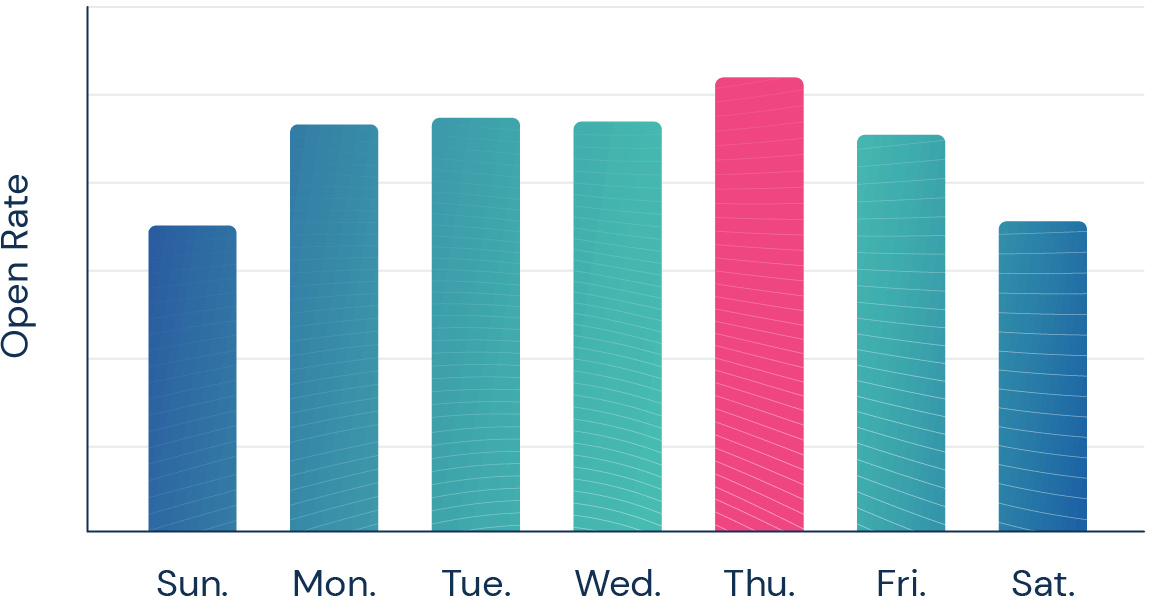 Good email timing also shows respect to the recipient. For example, if you remember that you forgot to send emails to colleagues and it is on Saturday, instead of sending the email over the weekend, wait till Monday during business hours to do so. This way, you convey respect for their weekend and free time.
Determining the right time of the day to send a marketing email will help you generate high traffic, which can lead to higher sales. Just like you may have a rush hour during morning or lunch hour in a restaurant, there's a rush hour for emails, when people are most likely to open, read and take action on an email. Finding that day and time will make a vast difference between opened and read emails and ignored ones.
Therefore, those looking for a career in email marketing should know that, besides writing a compelling copy, and a great email subject line, the timing of the email delivery greatly impacts whether the recipient will see the email and respond or not.
Factors that Determine the Best and Worst Times to Email Your Target Audience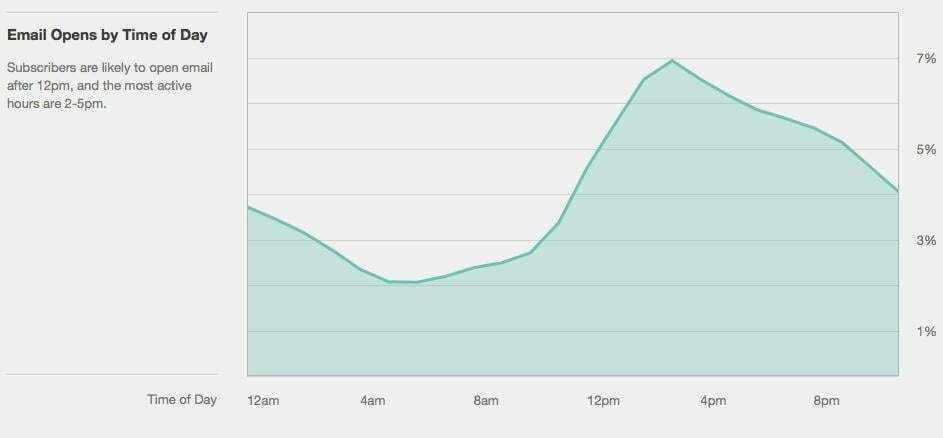 Consider these factors when deciding the best time to send email marketing emails:
1. Geographical Position of Your Target Audience
You don't want to schedule an email for 10 am on Thursday, your own time zone, and have your recipients get it at 2 am on Friday their time. Avoid this by categorizing your audience according to their time zones using free or paid online tools. This will ensure that all your email subscribers receive their emails at the time, regardless of where they are in the world.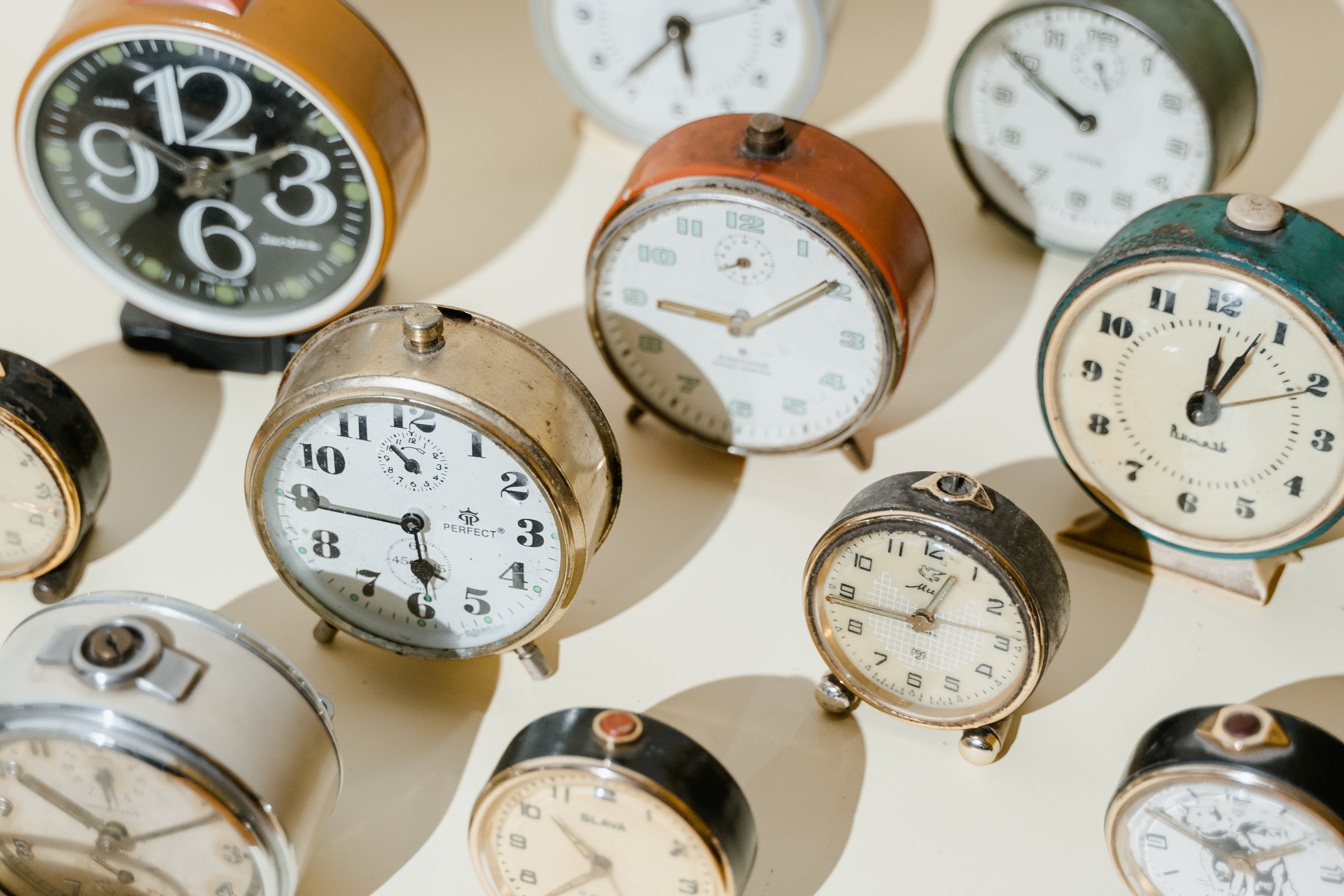 Alternatively, you can scrutinize your data to determine where most of your subscribers are based. Take, for example, the majority of your audience is in the USA. Your target should be the Eastern Time zone because it has a high population concentration.
2. Your Audience's Demographic and Daily Schedule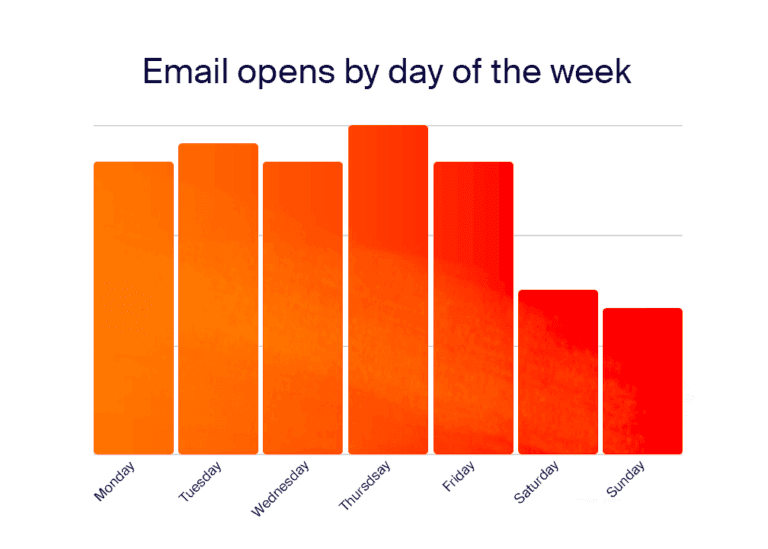 Understanding your audience's demographics can shape the content and direction of your marketing efforts. It's vital to identify your buyer persona, which is a data-based representation of your ideal customer. This will help you get relevant information about your target audience's demographics and behaviors.
Knowing your audience will help you personalize promotional emails, optimize email delivery time, optimize their experience, and personalize email copies and subject lines. This also helps you optimize your marketing calendar to reflect their ideal times. For example, it will be a big mistake to send emails on a Saturday evening to the younger audience because they may be out partying and may not check their phones until the next day or even the next work hours.
3. Age
How old your target audience plays a crucial role in the open rate of your marketing emails. Generally, older individuals like to read their emails earlier in the morning. This means that if you send the emails between 8 and 9 am, the older demographic will read them. If your audience is mainly in their early to mid-twenties, sending emails in the morning may mean never getting them opened. They like to open their marketing emails occurred during their lunch breaks or in the afternoon, so target that time to send your emails.
4. Device and User Experience
Email engagement between a desktop and a mobile device is quite different. Research suggests that 75% of all emails in the US are opened on mobile devices. Also, 81% of the younger audience, aged between 18 and 34, open their emails on a smartphone. Laptops and desktops combined account for only 29% of all email opens. These insights demonstrate that smartphones are the device of choice when opening and reading emails. Therefore, send email blasts when people are more likely to be on their phones, like early in the morning and during lunch break.
On the other hand, a user-friendly email has a higher chance of open and click-through rates. The people you send those emails to matter because if you are sending them to entrepreneurs, you should remember that they are accustomed to checking their emails on phones. This is because they are busy handling other physical aspects of their business or even are driving to or from work, and they may not have time to turn on their computers to view an email. It is much more easily viewed on smartphones. Strive to send emails when these people are likely to be on their phones, especially during working hours.
5. Email Frequency
Most subscribers are pissed off when you send them too many emails. Whereas sending only a few emails may not have the desired impact on your audience. Therefore when sending emails to your subscribers, email frequency is vital. Email marketers should determine which frequency and time to send email campaigns works best for your audience to help you meet your campaign's performance and business goals. For example, your customers prefer getting marketing emails weekly; therefore, you may be forced to use trial-and-error methods until you determine the right email frequency.
6. Seasonal Changes
Seasons also impact email marketers' campaigns. The peak time for planning your email campaigns is the season's onset. For example, during the beginning of winter, the top open rates for email and the click-through rate get-through rates doubled since most customers expect sales like Black Friday and Cyber Monday. Therefore as the seasons change, email open rater also changes.
What Are the Best Days to Send an Email?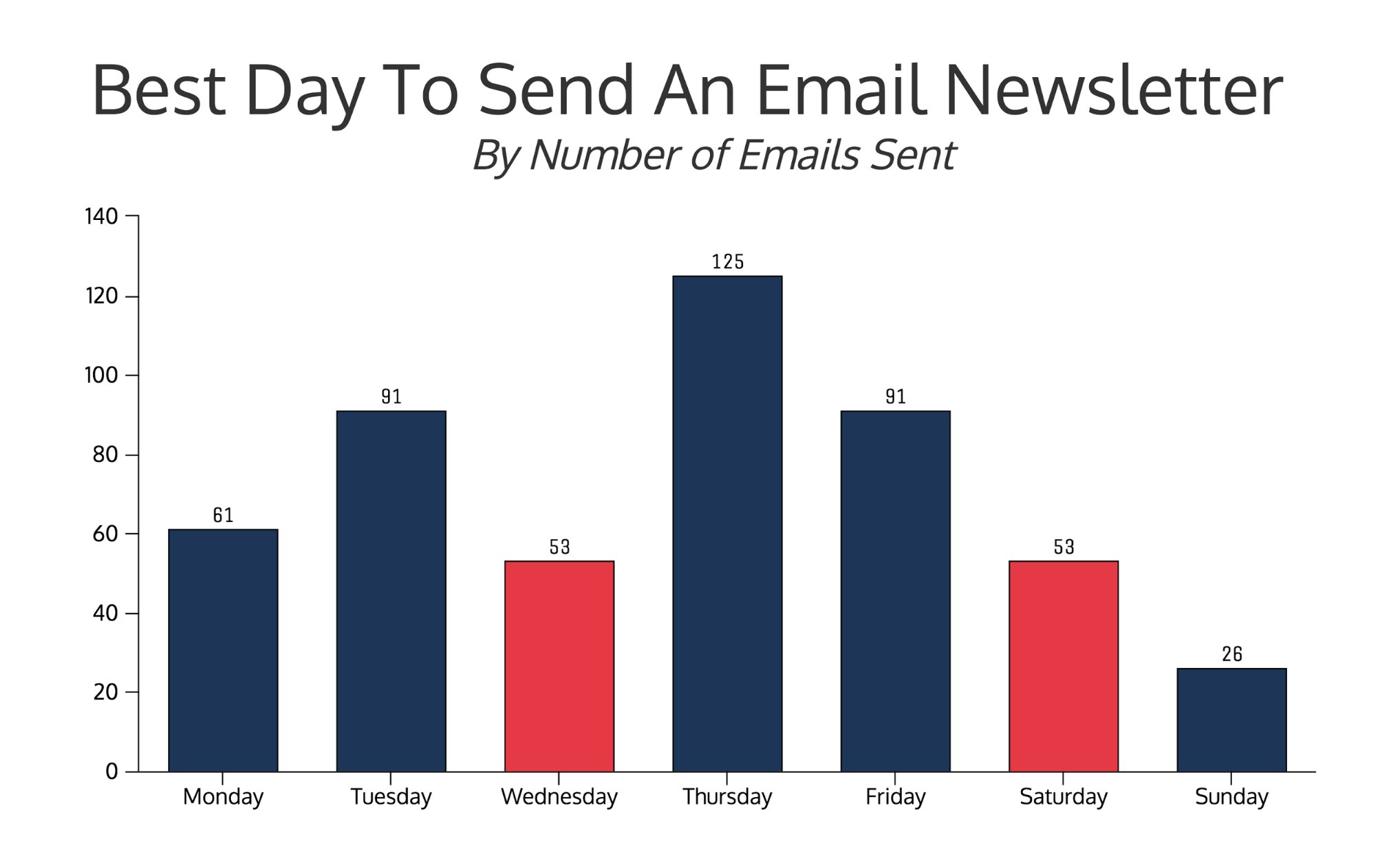 The best days to send a marketing email are Thursday, Tuesday, and Wednesday. You should therefore prioritize sending your marketing emails on Thursday, and if you send two emails per week, Tuesday is the other day to consider. These results were based on the open rates. These days have the highest email engagement levels and better open rates.
It is important to note that email opens to pick up on Monday when people are from the weekend and peaks on Thursday. Again on Tuesdays, just like on Thursdays, there is a higher open rate than on Wednesdays. On Wednesdays, there is a high click volume/rate but a lower open volume than Tuesdays and Thursdays. This justifies why you should choose to send emails either on Tuesdays or Thursdays or twice a week on these days. When customers open your emails, there is a high chance that they will take your desired action. Therefore strive to send your emails during the midweek.
What Is the Worst Day to Send Email?
Weekends are the worst days to send marketing emails. There is a considerable drop in email opens on Saturday and Sunday. For instance, emails sent on Sunday may never be opened. However, this depends on the products and services you are offering because some perform well during the weekend.
What Are the Best Times to Send Emails to Your Audience?
When sending an email, create an email marketing strategy that targets multiple groups based on their demographics. Understanding the behaviors of your audience will help you have their attention and motivate them to open your email and take action. Since every subscriber list consists of individuals with unique habits and daily routines, the best time for sending a marketing email will also vary.
For example, working people who commute to work may respond to emails between 8 am and 9 am, while college students may respond to emails at midday or during a mid-afternoon break. Experts say that open email rates increase between 9 am and 10 am. It peaks between 1 and 2 pm and declines slightly in the afternoon.
Therefore, going by this study, the best time to send an email would be between 1 pm and 2 pm, followed by 9 am to 10 am, because these are the hours that people are most likely to check their emails. Therefore, in the order of their highest open rate and rates, send the emails as follows:
Midday: Between 1 pm and 2 pm
Morning: Between 9 am and 10 am
Late Afternoon: Between 5 pm and 6 pm.
What's the Worst Time To Send Mail to Your Audience?
Some time slots have the worst open rates and should be avoided when carrying out email campaigns. They include the windows between 6 pm to 5 am, 6 pm to 3 am, and 6 pm to 4 am. These are evening to early morning hours when most people are not checking their emails regularly.
Conclusion
The timing of your emails is a crucial component of your email marketing campaign. Although different studies have made their own conclusions as to the best times and days of the week to send emails, it helps to carry out your experiment to determine the best time for your email metrics for your particular audience first. Always remember to factor in the above-discussed factors to consider so that you can tailor the time you deliver emails to your audience's demographics. Strive to send your marketing emails during working hours in the mid days of the week.
FAQ About the Best and Worst Times to Send a Marketing Email
1. Is it unprofessional to send emails late at night?
While at some point you may be compelled to send emails at night, it is always best to send them around working hours, which is between 7 am and 7 pm. Often, at this time, your audience has time to consider reading your email. It is also unprofessional, inappropriate, or antisocial to send them at night.
2. When is the best time of day to send email marketing campaigns?
The best time of day to send emails is at 10 am. Also, 3 pm and 4 pm are good times to send emails because most people are settled and want to get things accomplished, and they will most presumably check their emails.
3. What is the best time of day to send B2B marketing emails?
The appropriate time to send B2B emails is around 10.00 am. At this time, most professionals are online, probably reading their emails before they break for lunch.
4. What are the best and worst days for email marketing?
Tuesday and Thursday are the ideal days to send emails to your customers. You can also send them on Mondays and Fridays. On the other hand, avoid sending emails over the weekends.
5. How often should I send emails?
You can email your target audience as often as possible, but ensure you do not annoy them. Sending too many emails may mean you incur a significant cost in the long run. For some businesses, emails should only be sent once a week, while others must make time to send emails almost daily to maintain high engagement levels. If you are still determining where your company falls, try different frequencies and observe how your customers respond to the emails.