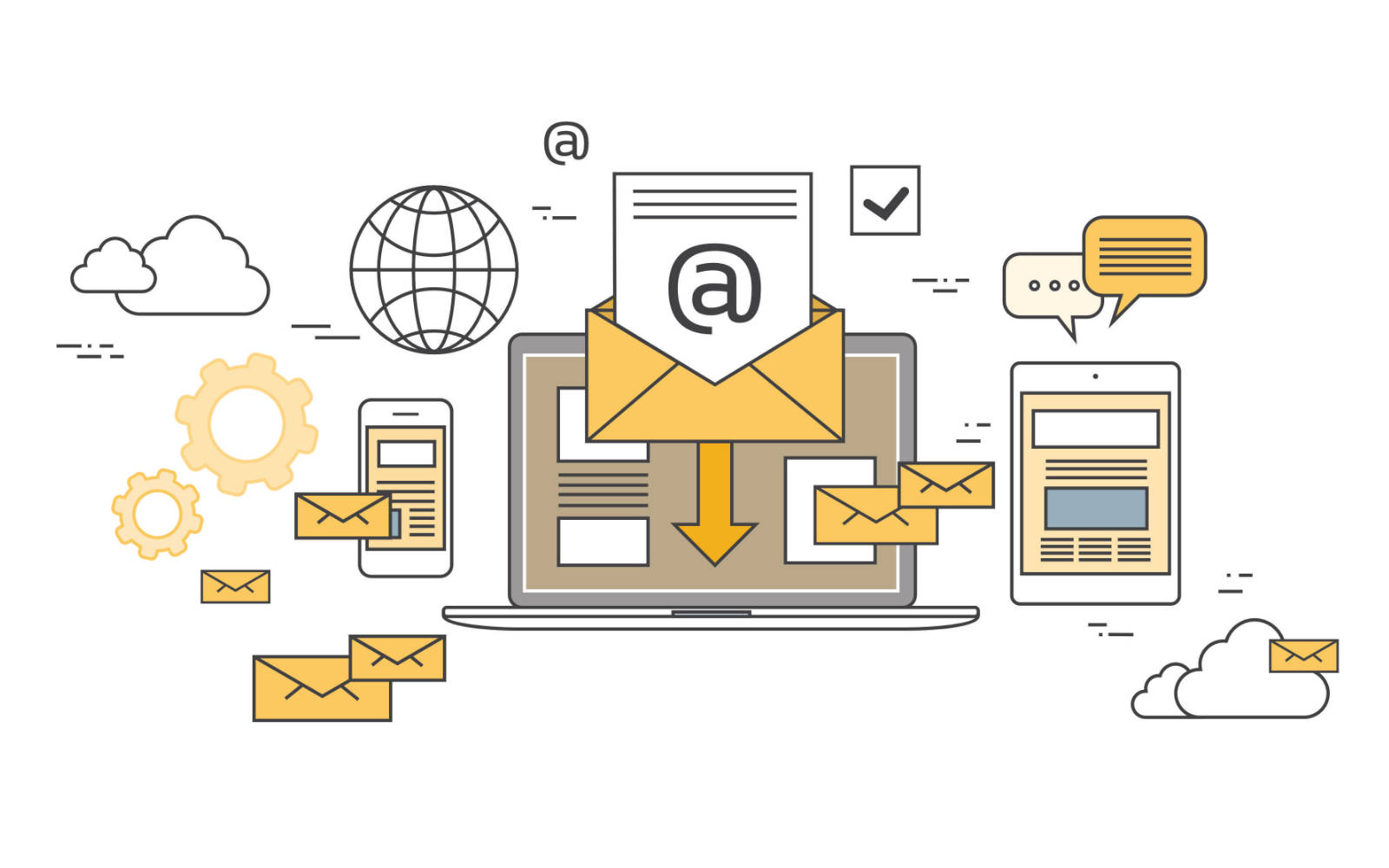 Email marketing is a powerful tool to help you reach your clientele and grow your business. Did you know that over 90% of adults use email, making it a highly effective channel for marketing? In fact, according to recent studies, for every $1 spent on email marketing, the average ROI is $36 to $42. Those are some impressive numbers that you can't ignore!
However, with so many strategies and tools available, getting started with email marketing can be overwhelming. That's where this guide comes in. We'll walk you through everything you need about email marketing, from defining your goals to launching successful email campaigns. Whether you're a small business owner, marketer, or blogger, we've got you covered.
So, grab a notebook and pen and get ready to learn with us. We'll provide the best email marketing tips, tools, and strategies to take your business to the next level!
What Is Email Marketing?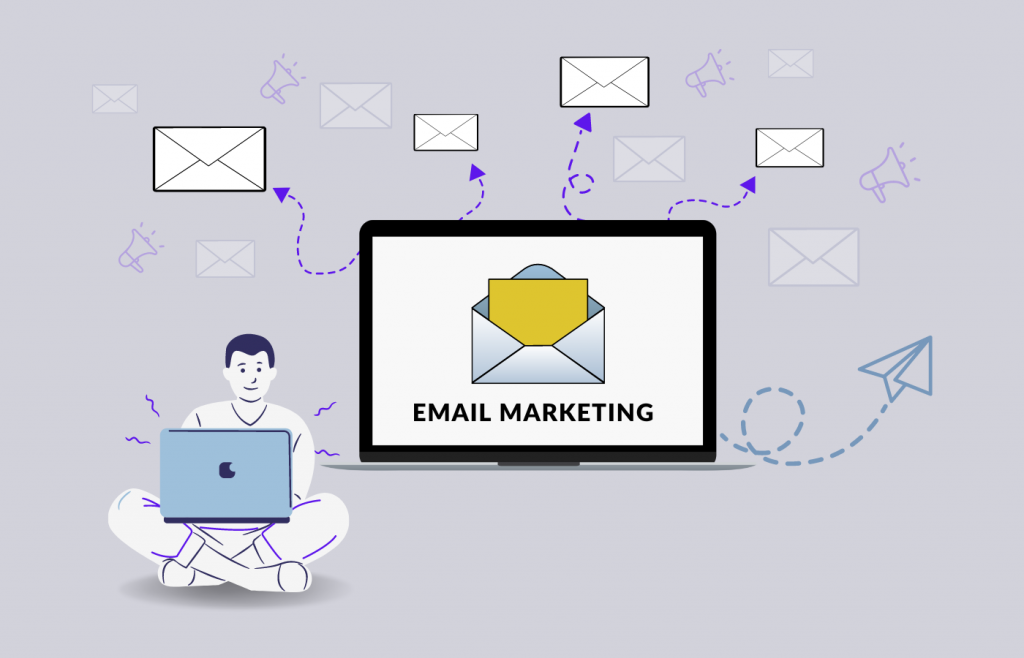 Email marketing is an impressive digital marketing strategy that uses email to promote a business's products or services to existing and potential customers. It is a powerful tool that helps businesses increase sales, create brand awareness, and foster customer loyalty.
Despite being the oldest digital communication form, email marketing is still a very effective strategy. With over 4.5 billion people using email, you have the best platform to communicate with your customer base. You can inform your customers about new products, discounts, and services while nurturing leads.
Not only that, but email marketing can also support other marketing initiatives, such as content marketing and lead generation. All you need is a dependable email service provider, a quality list of subscribers, and engaging content.
The key is to prioritize building a high-quality email list, crafting content that resonates with your subscribers, and delivering value in every email. Let's see how to do that below!
Getting Started with Email Marketing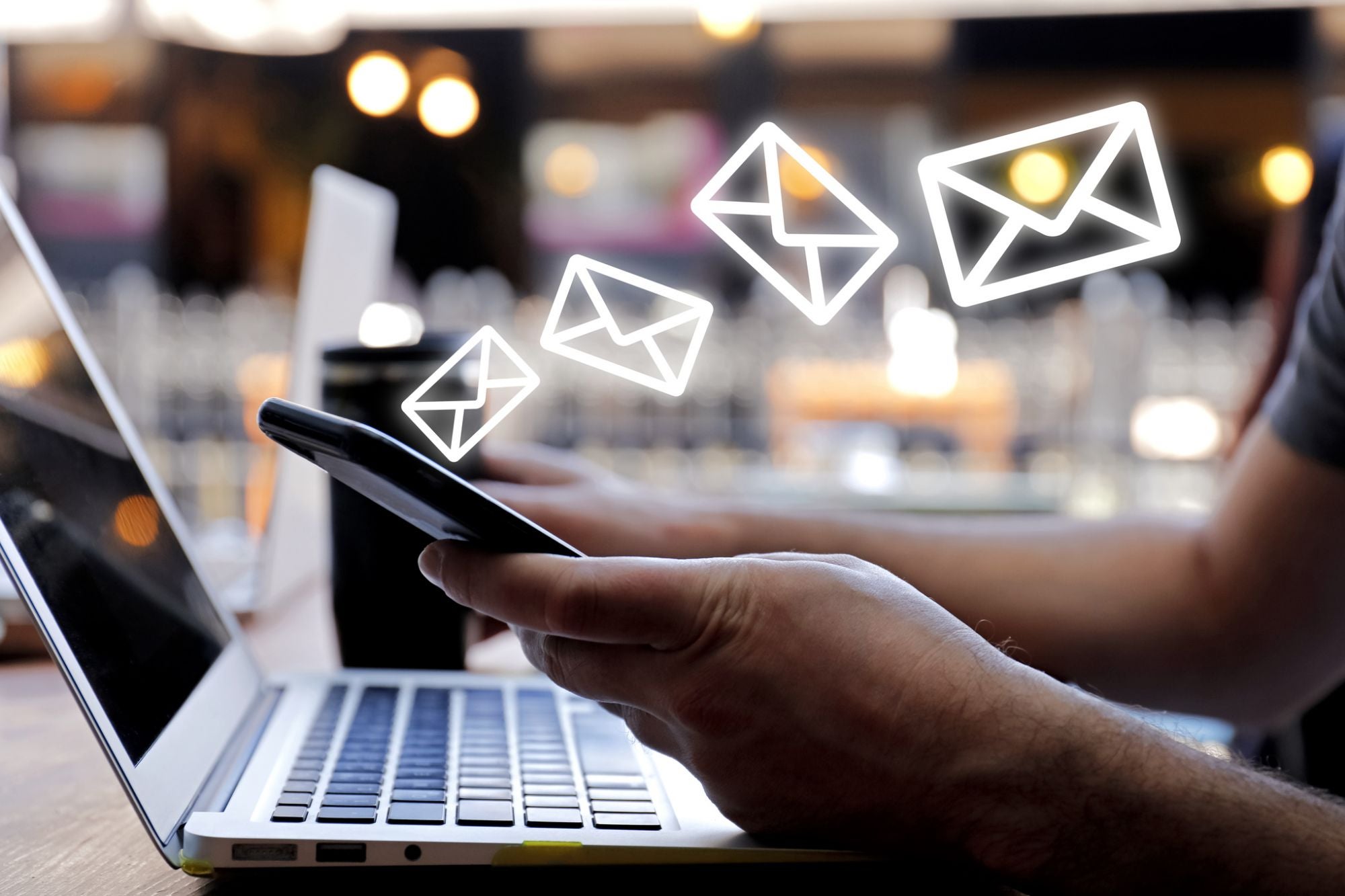 The most successful email marketing campaigns rely on careful planning. So, let's discuss your best email marketing strategy to grow your business!
I. Define Your Audience And Set Goals For Your Campaign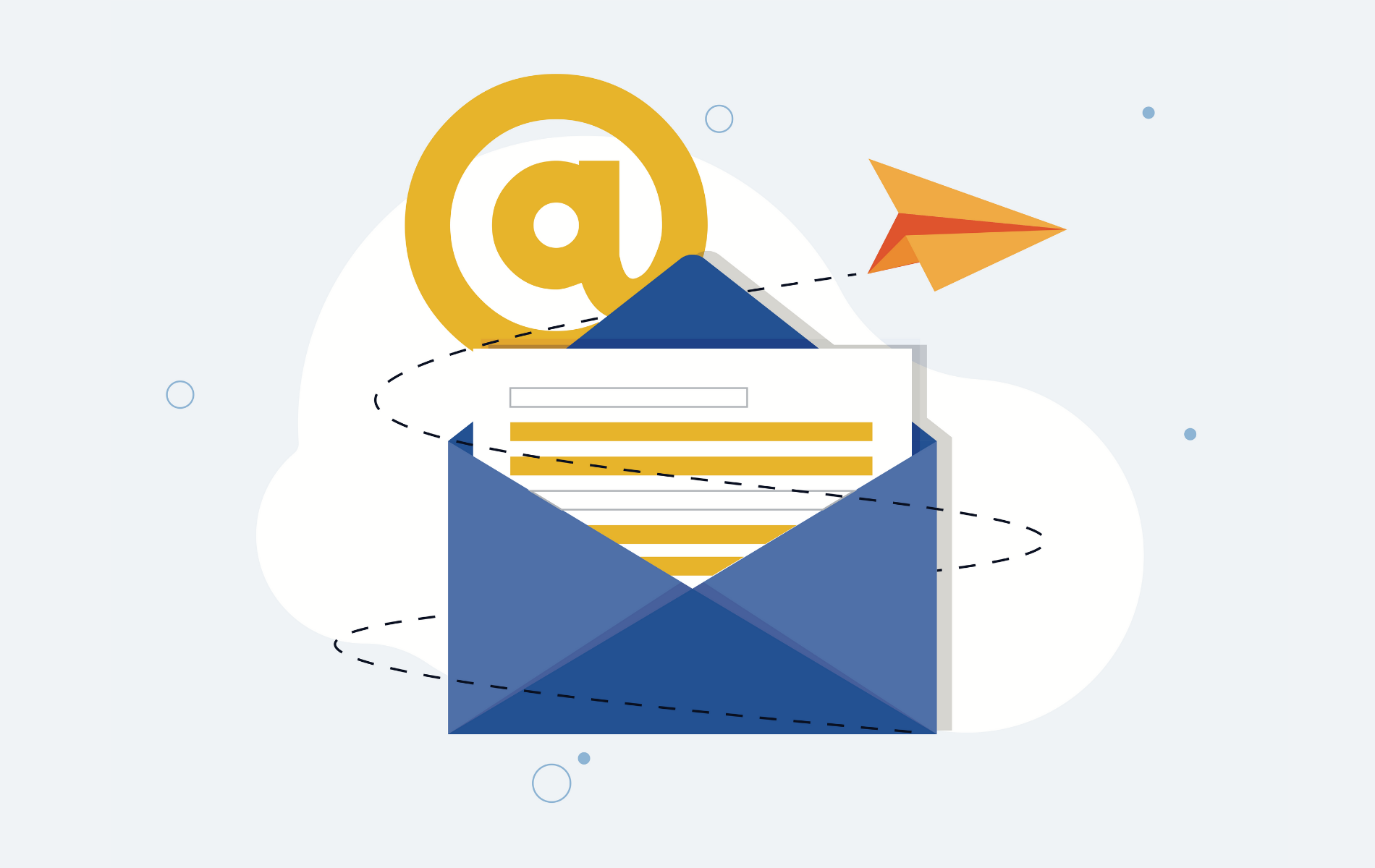 Defining your audience and setting goals are essential before starting an email marketing campaign. Understanding your target audience will help you create more relevant and engaging content while setting goals to measure the success of your campaign.
a) Your target Audience
Start with determining your target audience – consider factors such as age, gender, location, interests, and behavior to create buyer personas that represent your target customers. Doing so will help you understand their needs and preferences and tailor your messaging accordingly.
b) Your Campaign Goals
Once you understand your audience, the next step is to set specific, measurable goals for your email marketing campaign. Ask yourself what you want to achieve with your campaign.
Do you want to boost sales, generate leads, or build brand awareness? Setting goals will help you measure the success of your email campaign and make adjustments if necessary.
When setting goals, make them specific and measurable. For example, instead of setting a goal to increase sales, set a goal to increase sales by a specific percentage. This way, you will track your progress and determine if you can meet your objectives.
II. Build An Email List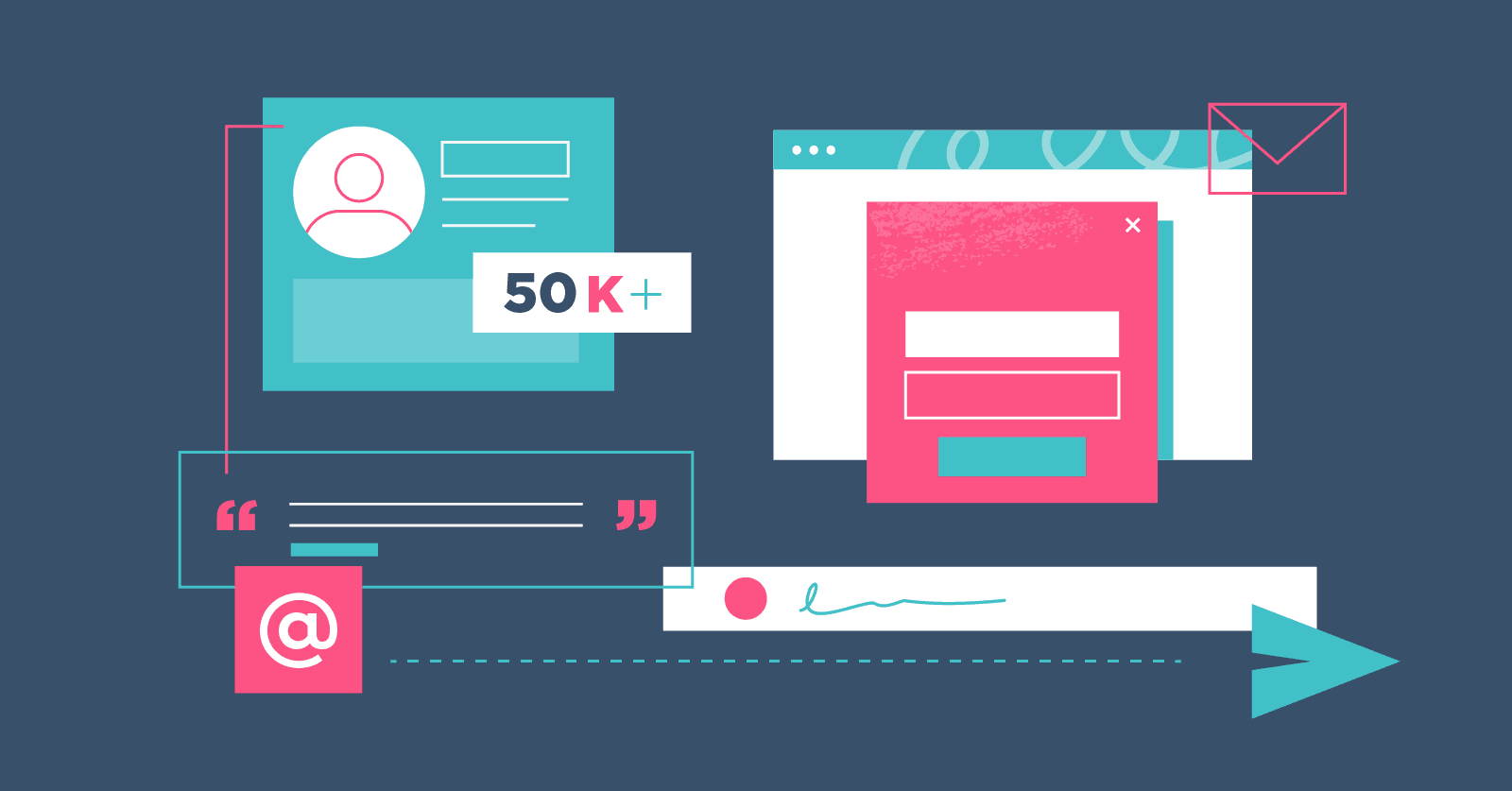 At this point, you have made some serious decisions about your email marketing campaigns; you only need an email list to move on. But how do you build one?
a) How To Collect Email Addresses
The easiest way to collect emails is through digital platforms: Here are some tips:
Offer something valuable – such as a free e-book or a discount code, to encourage people to sign up for your email list
Use opt-in forms: You can add these forms to your website, social media, or blog, making it easy for visitors to sign up for your email list
Ask current customers if they want to subscribe to your email list. You can also collect email addresses at events or in-store
b) Best Practices For Growing Your Email List
Here's the thing about a successful business like yours – it keeps growing! And the more it grows, the more you need to engage your bigger clientele. So, it's imperative that you understand how to keep growing your email list even as your business dynamics change. Consider these best practices:
Make opt-in forms easy to find and fill. Use a clear call-to-action and keep the form simple
Provide subscribers with valuable content they can't get anywhere else. Value can be exclusive deals, early access to sales, or other perks to keep them engaged
Segment your list: Doing so allows you to target specific subsets of customers with personalized messaging to improve engagement and drive sales
Stay compliant: Ensure you are following email marketing laws and regulations, such as the CAN-SPAM Act, and always give subscribers the option to unsubscribe
III. Choose An Email Marketing Software/Platform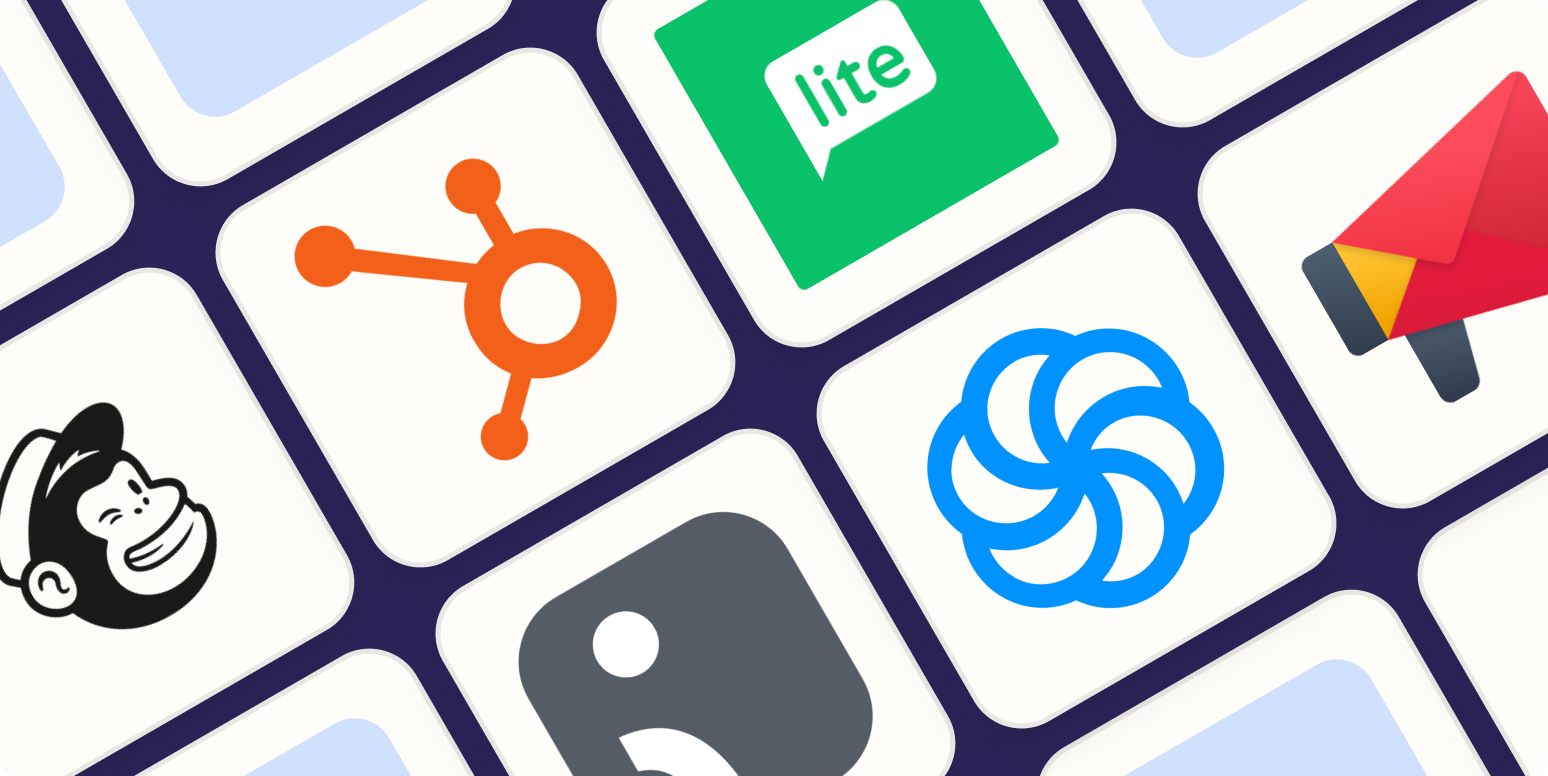 You'll find many email service providers with unique features and pricing plans. Thus, it's essential to research and compare different platforms to find one that fits your business's needs and budget.
To start, consider the size of your email list and the frequency with which you plan to send emails. Some email marketing platforms limit the number of subscribers or emails you can send monthly, while others offer unlimited options. In addition, some platforms offer advanced features like email marketing automation, A/B testing, and segmentation, while others have more basic functionalities.
When you understand your email marketing needs, research and compare different platforms. Look for user reviews, customer support options, and pricing plans. Ultimately, your best email marketing software should align with your business goals and budget and offer the features you need to execute a successful email marketing campaign.
IV. Determine Your Campaign Type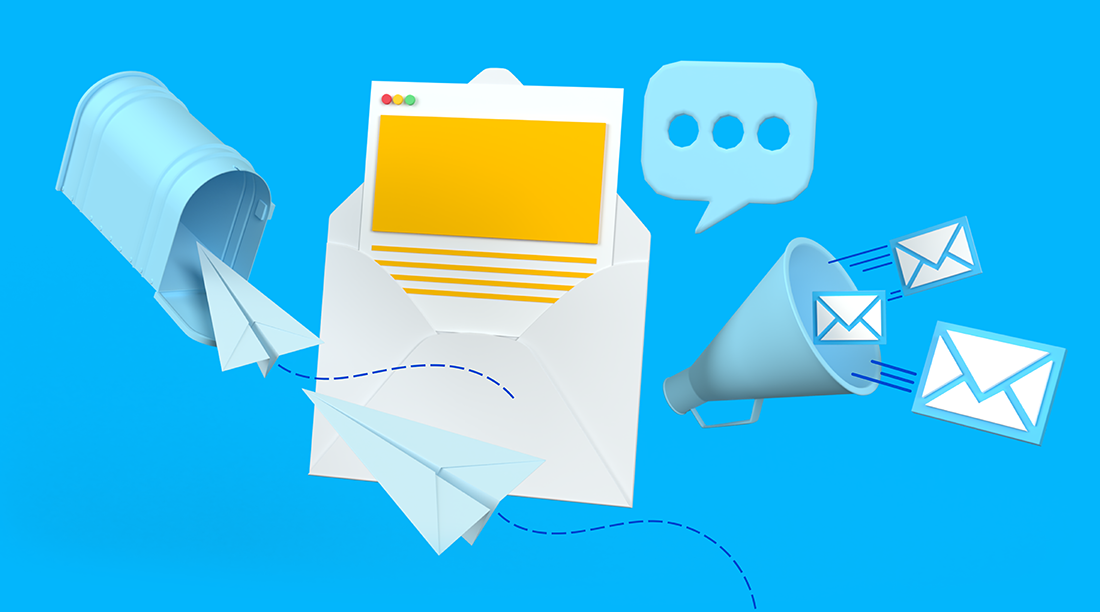 When determining the type of email campaign you want to run, you have a few options. Some common types include promotional campaigns – focused on driving sales and conversions; informational campaigns – designed to educate your audience on a specific topic; and email newsletters, which provide subscribers with updates on your business or industry.
More on the types of email marketing campaigns later!
When you settle on the type of campaign you want to run, plan how often you will send emails. Consistency is key, so ensure a schedule that aligns with your overall marketing strategy.
Consider factors such as the frequency of your content updates, budget, and audience preferences. A well-planned email campaign can help you build strong relationships with your subscribers and keep them engaged with your business over the long term.
V. Create Your Email Content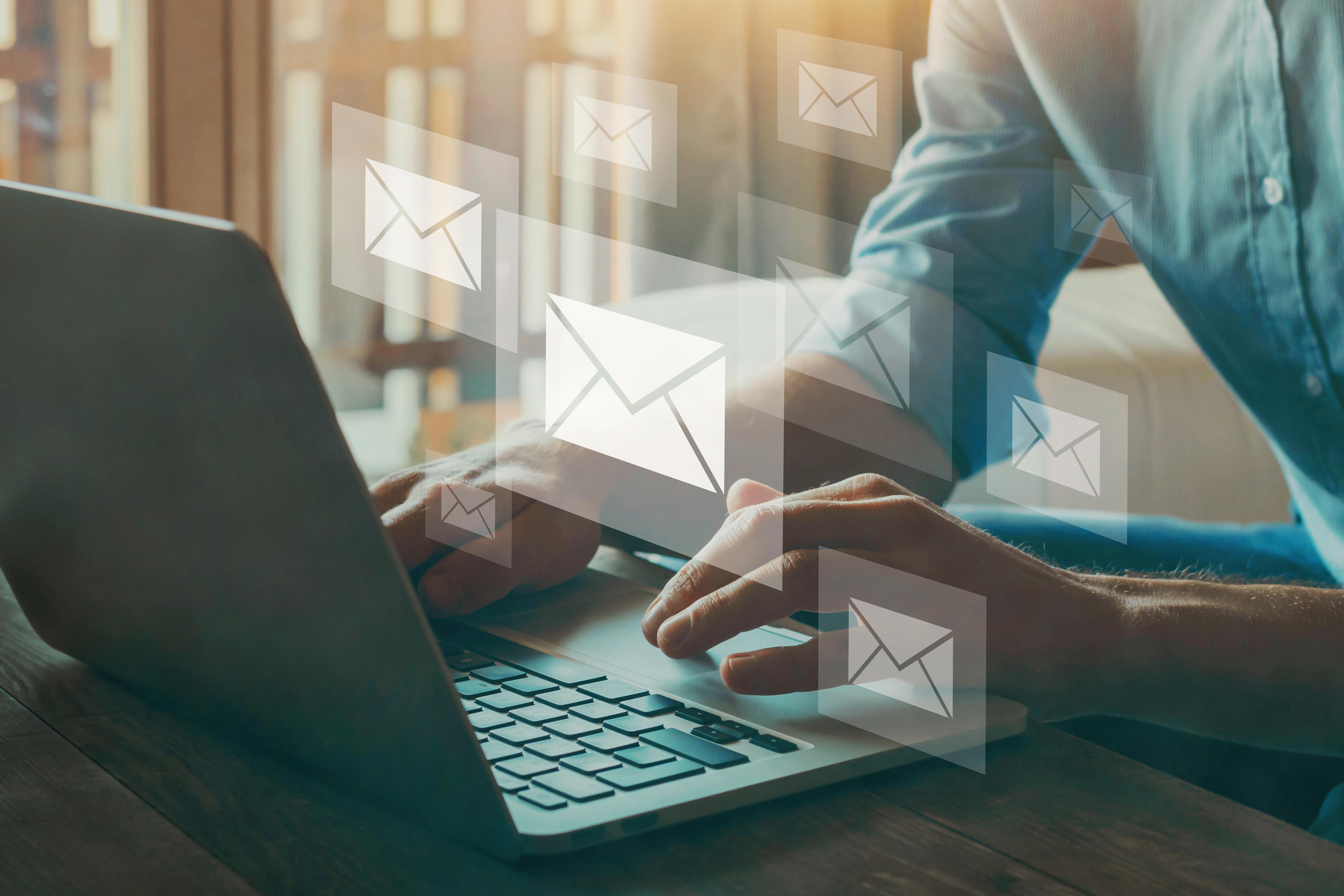 Effective email marketing campaigns engage and excite customers, so crafting the best content to send out is a vital step. Here are tips to help you out!
a) Best Practices for Writing Compelling Email Content
When creating email content, it's important to remember you are communicating with real people. So, consider taking this approach:
Personalize your message: Address your subscribers by their first name and write your email as if speaking directly to them. This creates a connection with your subscribers and makes them feel valued.
Keep the email concise: People have short attention spans, so getting your message across quickly and efficiently is important. Stick to one main point and use short paragraphs, bullet points, or numbered lists to break up your content.
Make it visually appealing: Use images and graphics to make your email visually appealing and help break up your content. However, ensure your images are optimized for email and don't slow down your email load time.
Use a clear call-to-action: Every email should have a clear call-to-action that tells your subscribers what you want them to do next. Make sure your CTA stands out and is easy to click.
b) Examples of Effective Email Copy
Good email copy has four sections:
The subject line (title)
A conversational opening line
The email body copy
A good call to action
Here is an example of how to structure your marketing email:
Subject line: "Last chance to save 20% on your purchase!" – This subject line creates a sense of urgency and encourages subscribers to take action.
Opening line: "Hi [subscriber's first name], we thought you'd like to know about our latest product release." – This opening line is personalized and lets the subscriber know that the email is relevant to them.
Body copy: "Our new product is the perfect solution to [subscriber pain point]. It's easy to use, affordable, and has already helped hundreds of people like you." – This body copy highlights the product's benefits and uses social proof to create credibility.
Call-to-action: "Get your free trial now!" – This CTA is clear, action-oriented, and creates a sense of urgency.
VI. Design Your Email Templates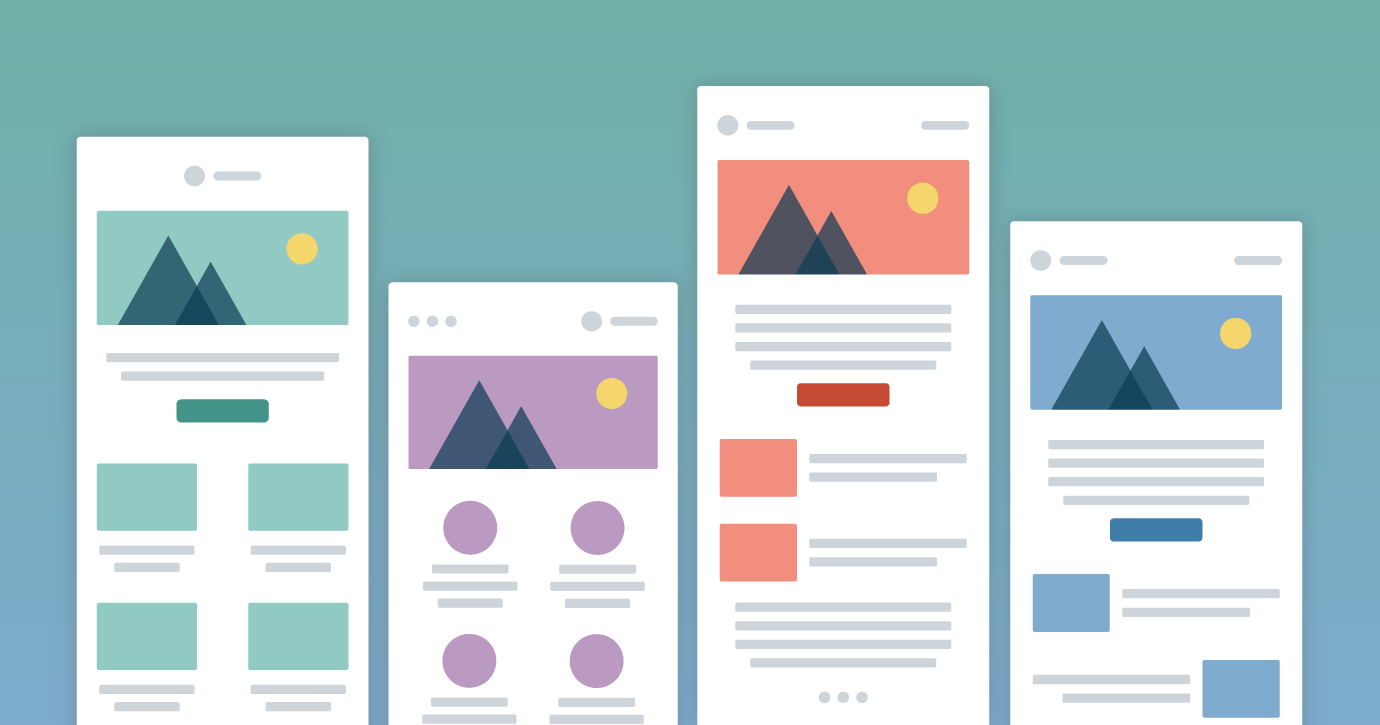 After creating the most compelling email content, you want to design how to present it to your subscribers' inboxes. Let's talk email templates!
An email template is a pre-built hypertext markup language (HTML) template and a starting point for creating your marketing emails. It is a pre-formatted HTML email made of reusable code modules that make it easier for you to create emails – and focus on the content rather than the design.
Using a template, you only need to replace images, copy, links, and other media. These templates provide a general framework while allowing for vast personalization of color, photos, text sizing, branding, and fonts – often via simple drag-and-drop features within an email builder.
Designing an email template that aligns with your brand is critical to make your emails stand out. Here are the best practices to keep in mind:
Keep it Simple: A clean and straightforward design is essential to make your emails visually appealing. Refrain from overloading your email with too many images, animations, or flashy colors.
Make it Mobile-friendly: Over half of the email, opens are done on mobile devices. So, ensure that your email templates are optimized for mobile devices and that the text and images are easily readable.
Use Eye-catching Images: Use high-quality images that align with your brand and support your message. Ensure that the images are optimized for the web and don't make the email file size too large, leading to slow loading times.
Include a Clear Call-to-Action: It encourages subscribers to take the desired action. Make sure your CTA stands out and the message is compelling.
VII. Test And Launch Your Email Marketing Campaign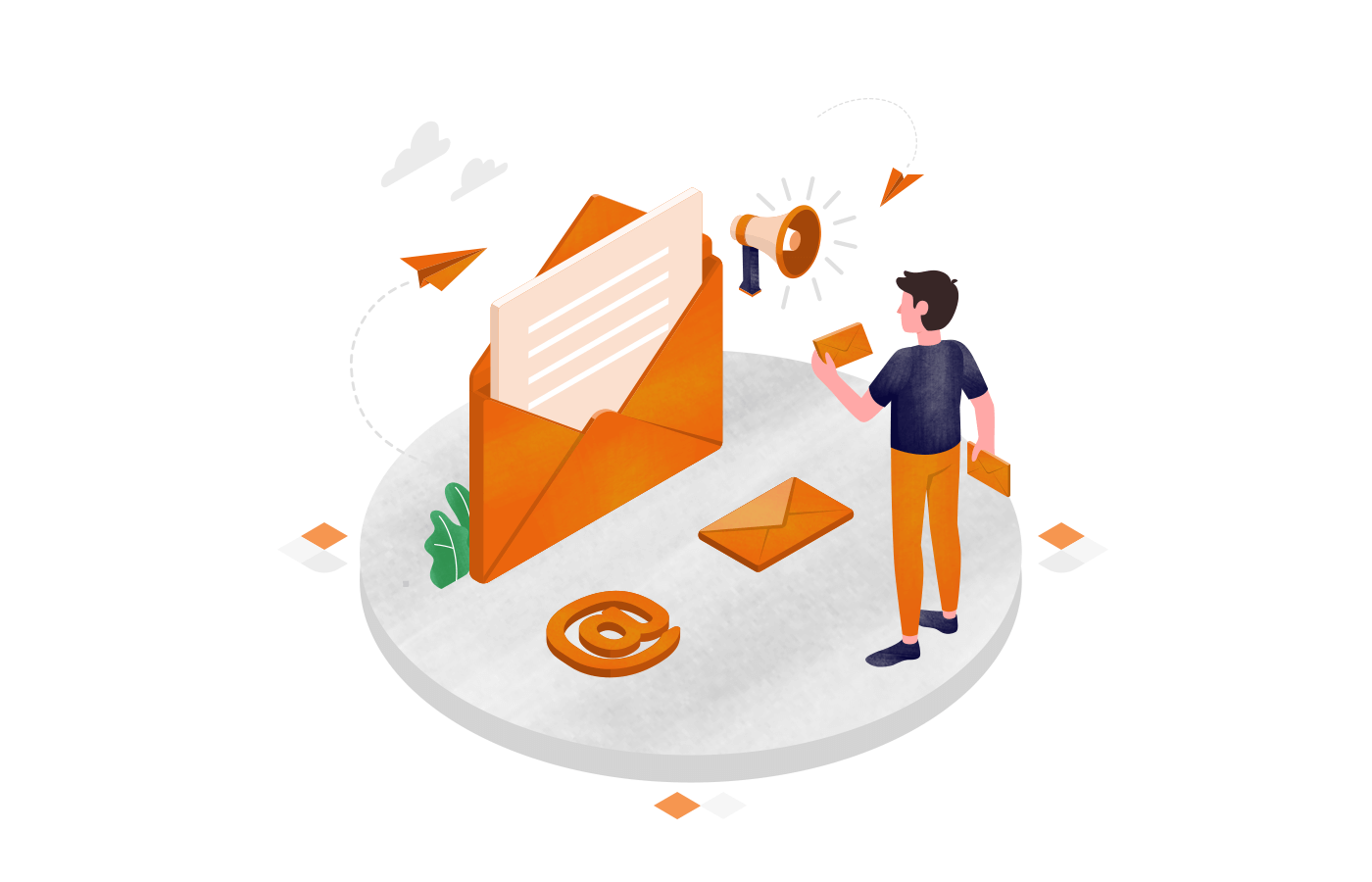 In this step, your emails are almost ready, but you want to ensure every detail is correct before hitting send. Here's how to test your campaign.
a) Conduct A/B Testing
A/B testing in email marketing is the process of sending two different variations of an email to a subset of subscribers to determine which variation performs better. The two email variations are identical except for one variable, such as a different subject line, call-to-action, or image.
The goal of A/B testing is to work out which variation of the email campaign garners the best results and to use that information to optimize future campaigns. A/B testing is essential for fine-tuning email messages and offers, and it helps you experiment with email marketing ideas to get data-backed results.
So, start by creating a hypothesis for how you could improve your campaign. Then, set up an A/B test by creating two emails that are exactly the same except for one variable. Send these emails to two subsets of subscribers to see which email is more effective.
b) Best Practices For Launching An Email Marketing Campaign
Before launching your email campaign, it's important to ensure all aspects of your campaign are ready. This includes checking for any typos or broken links in your email content, ensuring that your email list is properly segmented, and setting up any email automation or triggers.
In addition, consider the best time and day to send your emails and whether to include a clear call to action in your content. Finally, always test your email campaign with friends or colleagues before sending emails to your clientele.
VII. Monitor And Analyze Your Results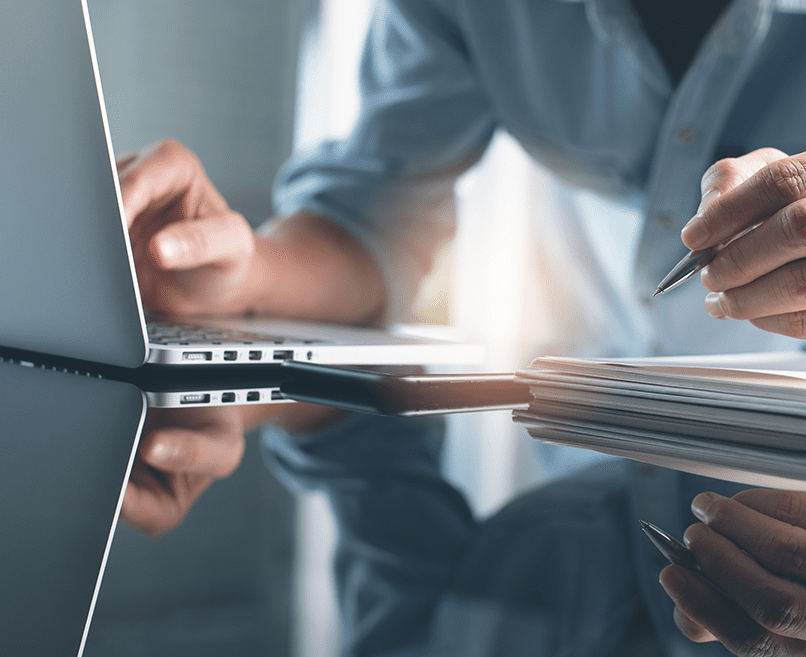 After launching your email campaign, monitor and analyze your results to see what's working and what's not. You'll want to track key email marketing metrics that can help you optimize your campaigns and increase your ROI.
a) Key Metrics To Track
Consider tracking;
Open rate: It is the percentage of recipients who opened your email
Click-through rate (CTR): This percentage represents recipients who clicked on a link in your email
Conversion rate: the percentage represents recipients who completed your desired action, like making a purchase or filling out a form
Bounce rate: It is the percentage of emails that weren't delivered
Unsubscribe rate: the percentage representing recipients who unsubscribed from your list
When you monitor these metrics, you'll gain insight into how your audience engages with your emails and make data-driven decisions to improve your campaigns.
b) How To Optimize Your Email Campaigns Based On the Data You Collect
After tracking key metrics and gathering enough data, you should use it to improve your email marketing strategy as follows:
Test separate subject lines and content to see what resonates with your audience
Segment your email list to deliver more personalized content to specific groups
Experiment with different email send times or frequencies to form the optimal schedule for your audience
Use A/B testing to compare different elements of your emails, such as the call-to-action or the design
Continuously analyze your results and adjust your strategy accordingly to improve your email marketing performance.
Best Practices For Email Marketing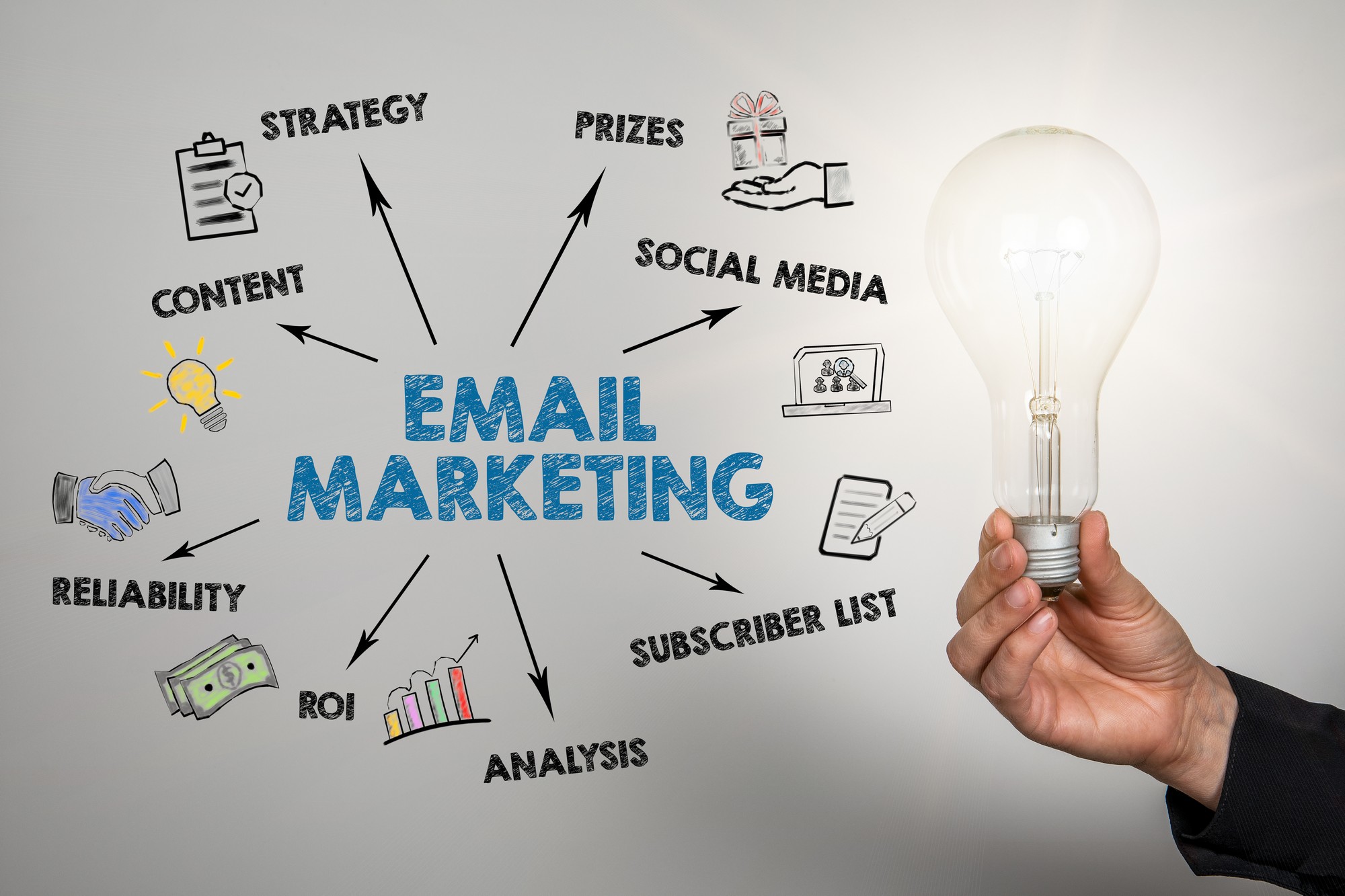 Email marketing can be a powerful tool for businesses when done right. Here are practices to follow to ensure the success of your campaigns:
I. Use An Effective Email Marketing Tool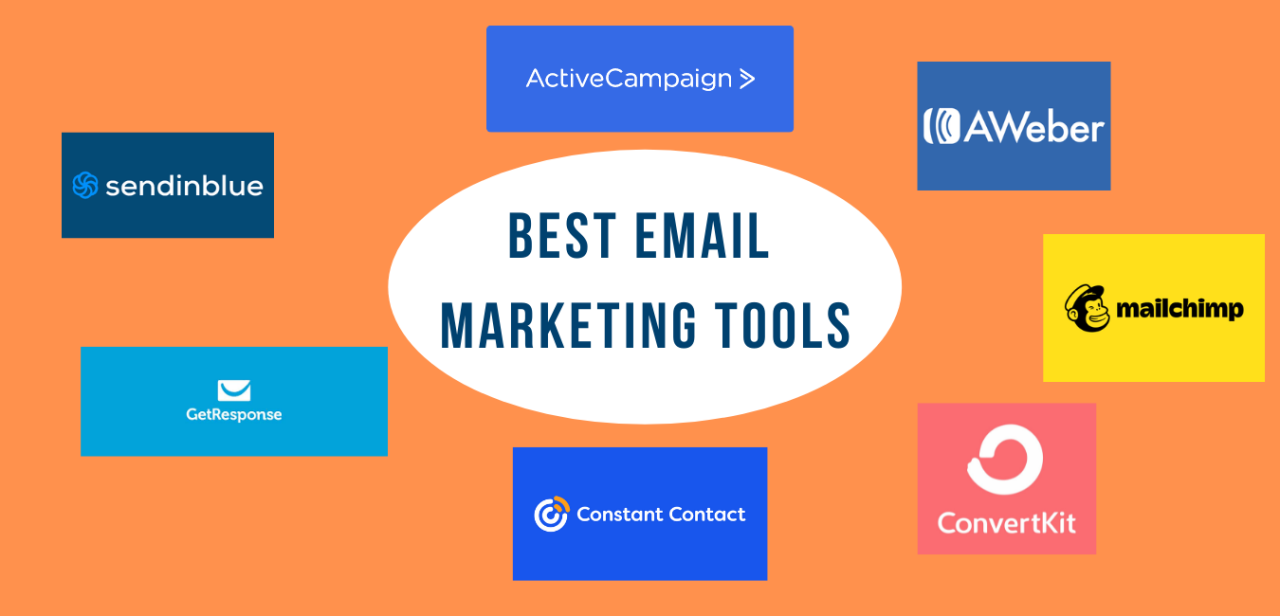 An email marketing tool is a software platform or email marketing service that you use to create, send, and manage email campaigns. Email marketing tools are powerful marketing channels that inform customers of new products, discounts, and other services.
You can use your best tool to send personalized emails at scale, A/B test campaigns, and use drag-and-drop templates to create branded emails. Your tool also offers features like marketing automation, SMS, chat, CRM, landing pages, and shared inbox. Finally, these platforms can segment email lists, personalize emails, optimize email subject lines, and analyze email campaign results to improve future campaigns.
You want to choose the best tool for your business needs and budget, then set up an account and create your email campaign. The process will involve selecting an email template, customizing the content, and uploading your email list.
Once the campaign is set up, use the platform to schedule when the emails will be sent and to which subscribers. You can also use the platform to track the performance of your campaign, including open rates and click-through rates, and make adjustments to improve its effectiveness.
Pro Tip: Some popular email marketing tools you can use: MailChimp, AWeber, ActiveCampaign, HubSpot, Sendinblue, and Constant Contact.
II. Use A Custom Domain to Send Your Emails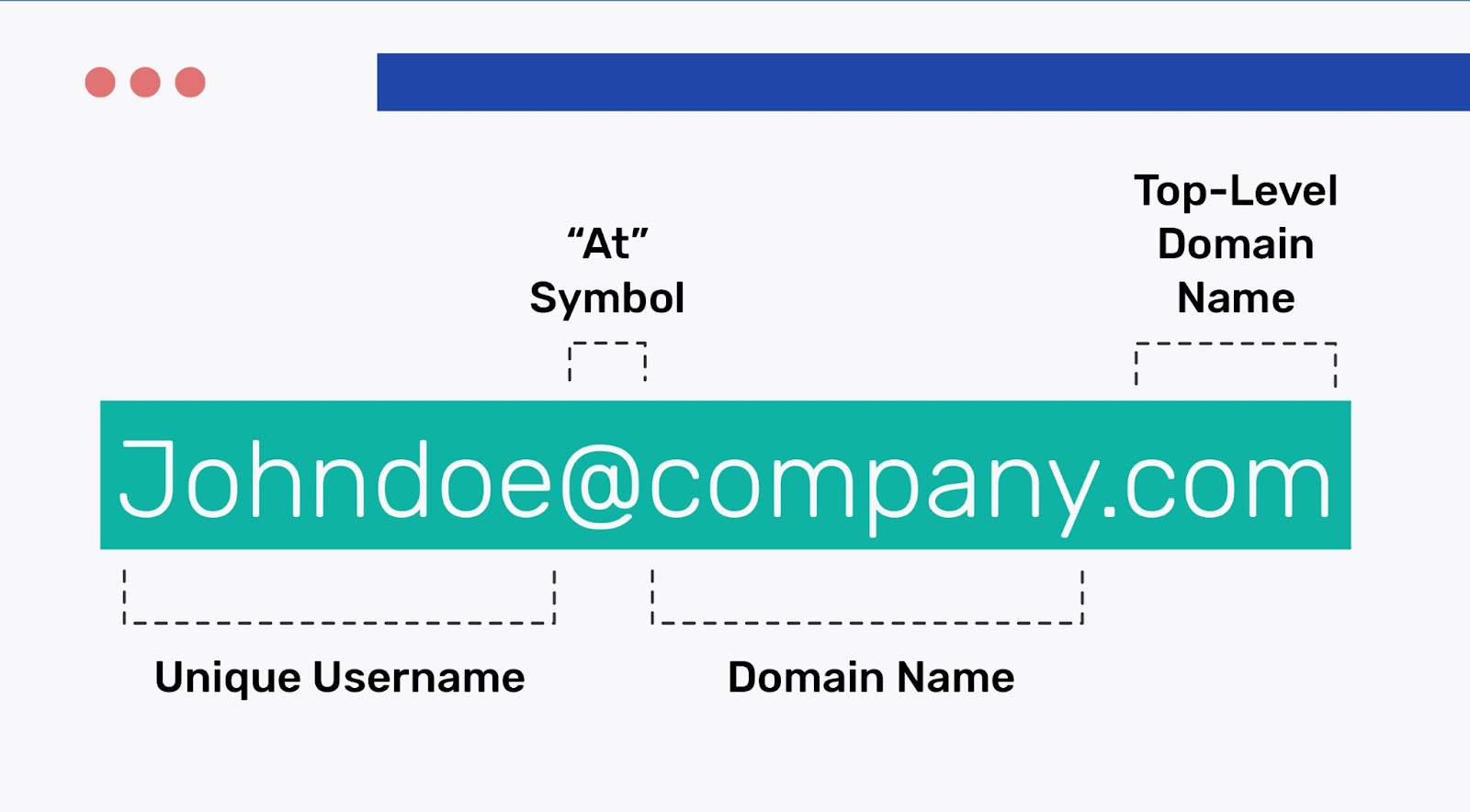 Consider using a custom domain to send your email campaigns – to create a more professional and branded experience for your subscribers. This will also help to improve email deliverability and avoid spam filters. Start here:
Purchase a domain name and set up an email server.
Configure your email marketing tool to use your custom domain. This may involve verifying your domain and setting up DNS records.
Start sending email campaigns from your custom domain and build trust and recognition with your subscribers.
Remember to monitor your email deliverability and make adjustments as needed for success.
III. Write Effective Email Copy With A Consistent Brand Voice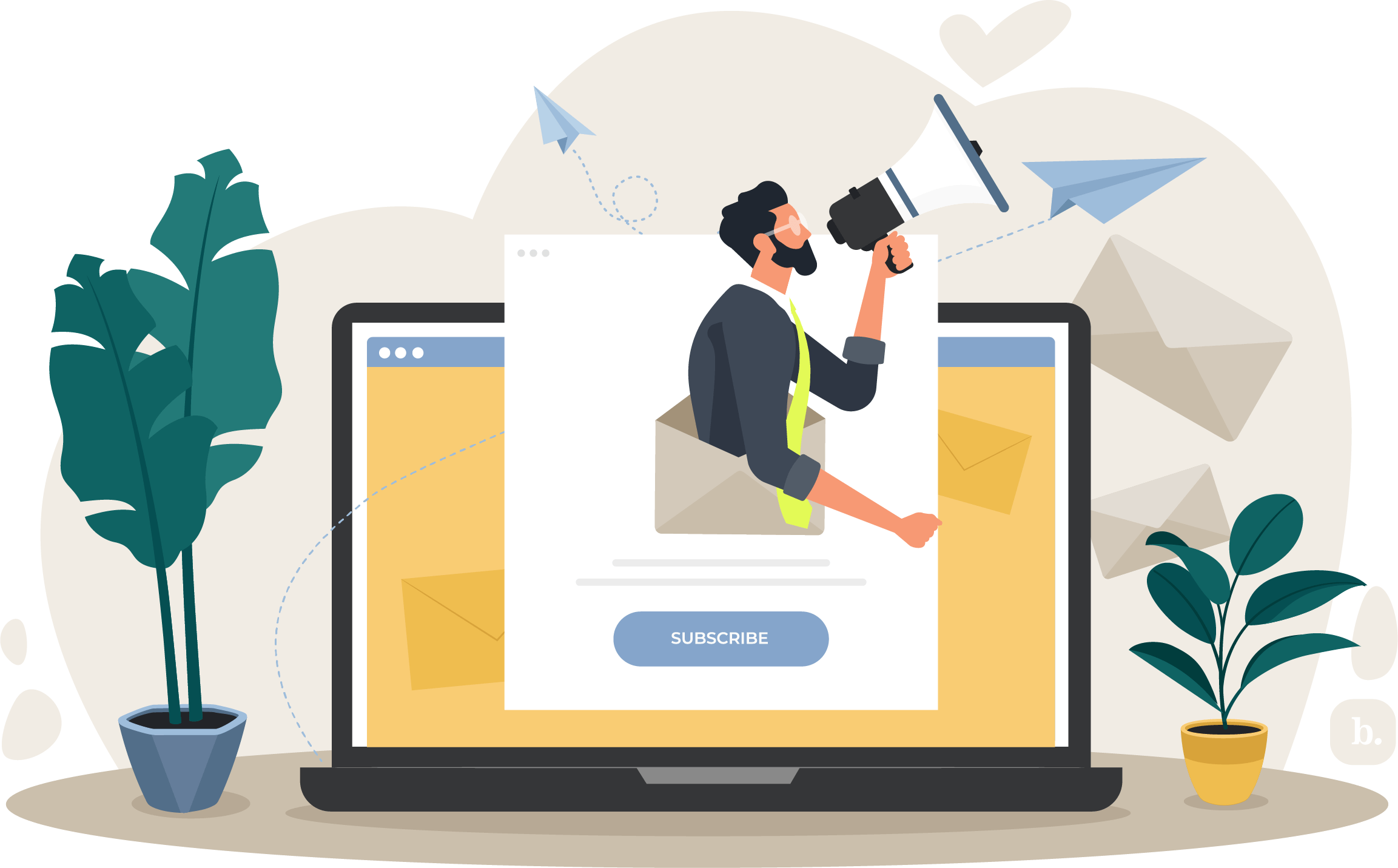 Since you are communicating with real people, you want to write your emails in a way that's engaging and easy to read. So, use a consistent brand voice throughout your emails so your subscribers feel like they're hearing from a familiar friend.
Wondering how to do this? Start by understanding the purpose of your email. Are you trying to sell a product or service? Are you providing valuable information to your subscribers? Whatever your goal, make sure it's clear and easy to understand.
With a clear goal, it's time to start crafting your email copy. Use a conversational tone and keep your sentences short and to the point. Use bullets or numbered lists to break up long paragraphs and make your emails more scannable.
When writing your email copy, don't be afraid to inject some personality into your messages. Whether it's through humor or a clever turn of phrase, a little personality can go a long way in helping your emails stand out from the crowd.
Finally, proofread your email copy before hitting send. Spelling and grammar errors can make your brand appear unprofessional and sloppy, so take the time to ensure everything is perfect before sending your email to the world.
IV. Segment Email Lists and Personalize Emails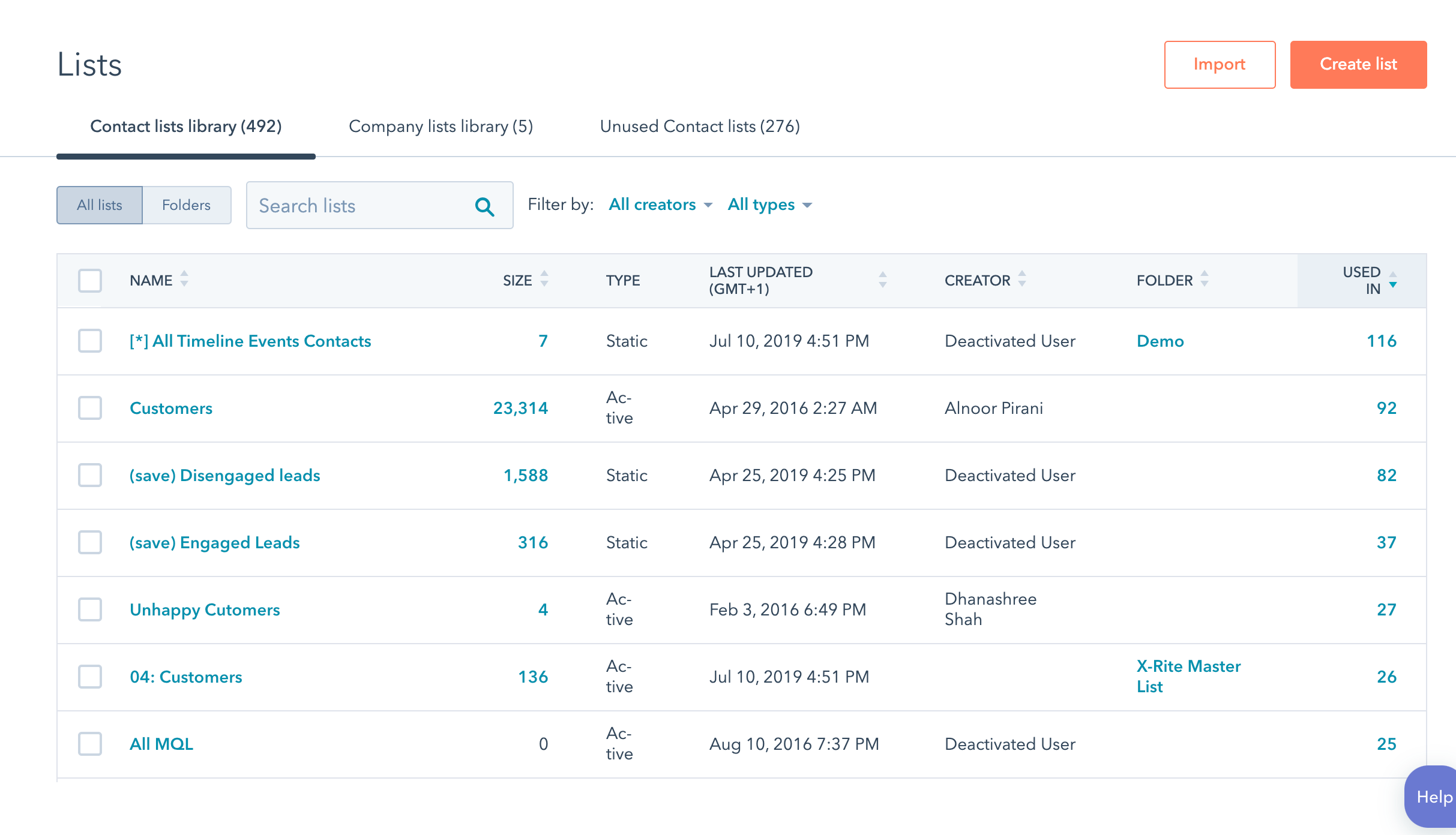 Segmenting email lists and personalizing emails can greatly improve the effectiveness of your campaigns. Segment lists by grouping customers based on common characteristics such as demographics, past purchase behavior, or engagement with your previous emails. Doing so allows you to send more targeted and relevant messages to each group, thus increasing the chances of conversion.
Personalizing emails involves using the customer's name, past purchase history, or other relevant information to tailor the content of the email to their specific interests and needs. Doing so establishes a personal connection with the customer, increasing engagement and loyalty.
It's important to strike a balance between segmentation and personalization – you don't want to send too many overly specific or customized emails, as this can come across as intrusive or annoying. However, with the right amount of segmentation and personalization, you can create a highly effective email marketing campaign with which your target audience resonates.
V. Optimize Email Subject Lines and Include A Clear CTA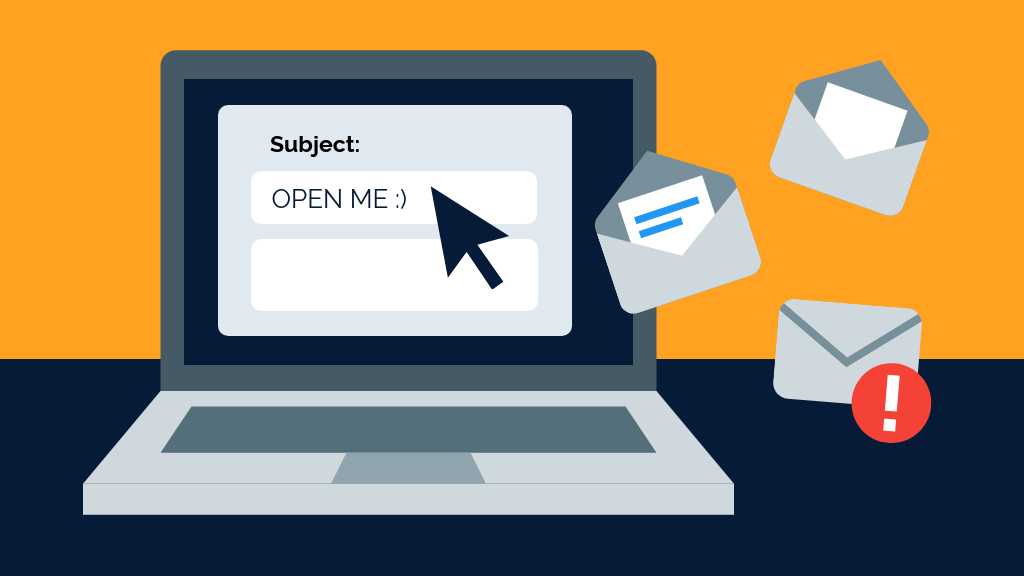 You need to write catchy and informative subject lines to get your subscribers to open your emails. Keep them brief and to the point, and ensure they accurately reflect your email's content. Include a clear call-to-action in your email to encourage your subscribers to take action – like clicking a link, purchasing, or subscribing to a newsletter.
VI. Test Before Launching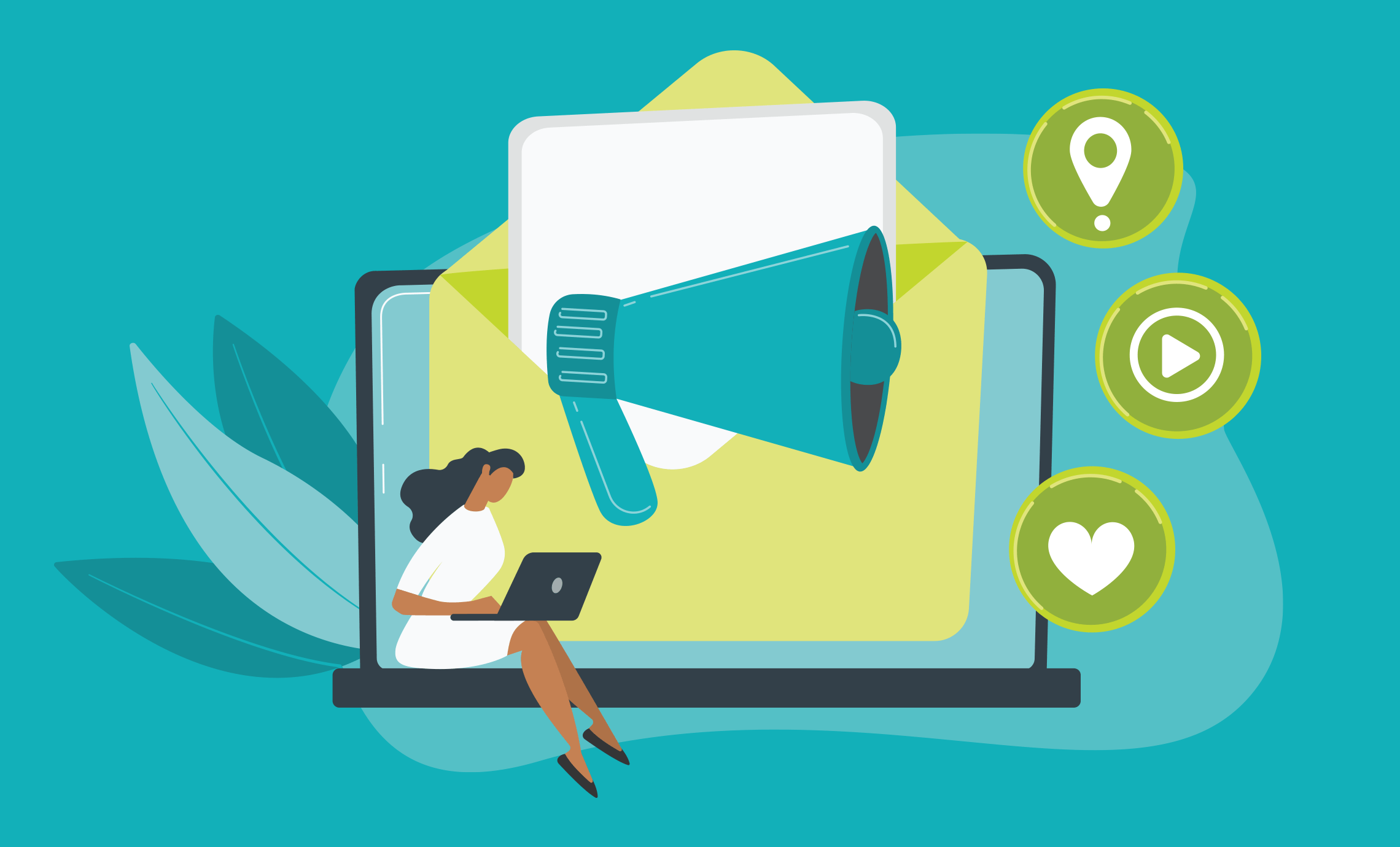 You want to ensure your emails look and function correctly before sending them out. You can do this by sending a test email to yourself or a small group of colleagues. Check that all the links work correctly, the formatting is consistent, and the images display correctly. This way, you can catch any issues before they go out to your entire subscriber list.
VII. Analyze Email Campaign Results To Improve Future Projects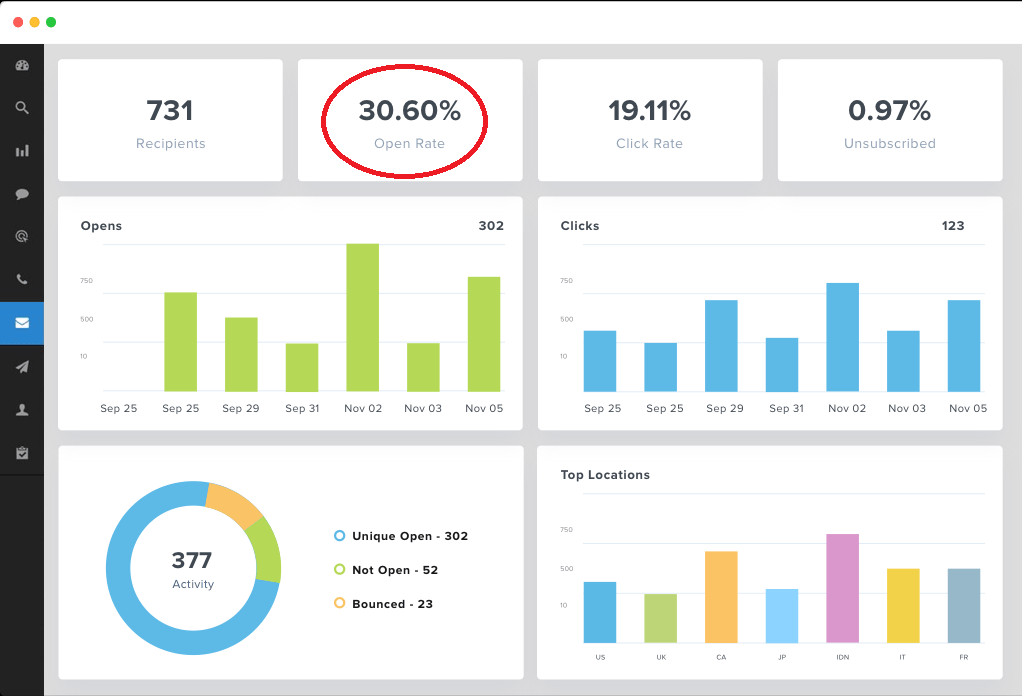 Analyzing your email campaign results is essential for understanding what's working and what's not. You can track such metrics as open rates, click-through rates, and conversion rates to identify which emails resonate with your subscribers and which don't.
Use this information to improve your future campaigns – you might find you only need to change minor details like text and images or tweak your CTA!
Types Of Email Marketing
You can use several types of email marketing campaigns to reach your target audience and achieve your marketing goals. These include:
1. Welcome Emails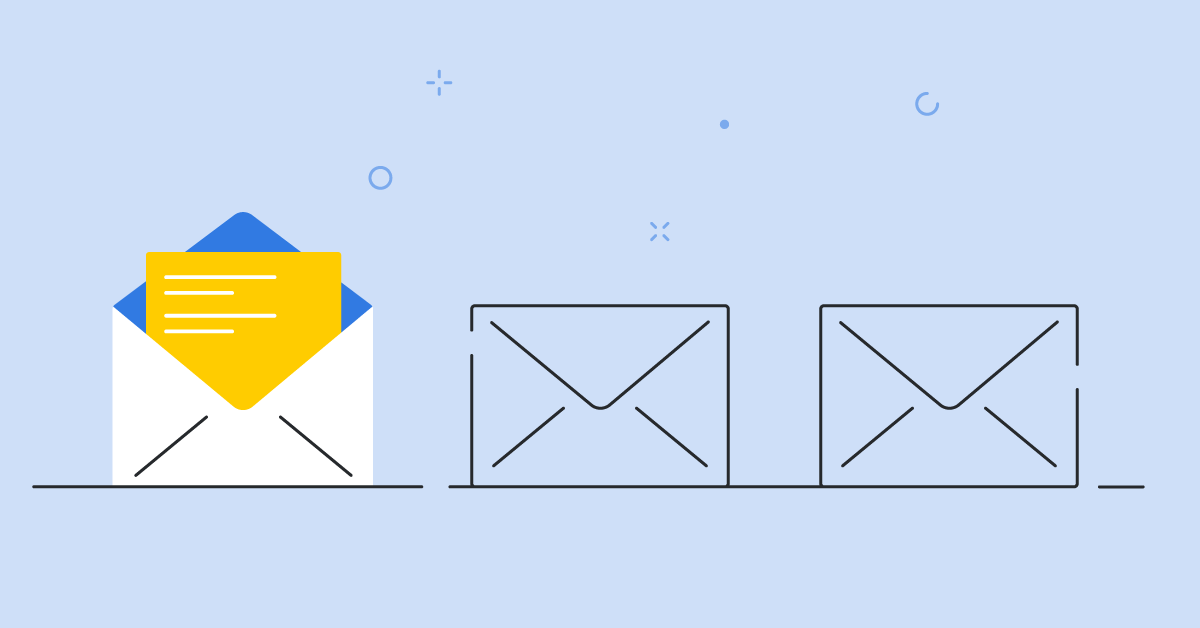 This is your first email to new subscribers, customers, or users. It's your chance to introduce yourself, tell them more about your brand, and build trust for a long-term relationship. The email is crucial in making a solid first impression with new subscribers and introducing them to your brand's mission, values, products, services, and overall message.
You can personalize it as a single email or a series of emails. However, it should be sent as soon as a new subscriber confirms their email address or signs up for your email list/newsletter. When you create an automated welcome email using an email marketing tool like MailChimp, you ensure that each new subscriber receives a warm welcome – and that you provide a consistent experience for newcomers to your brand.
2. Abandoned Cart Emails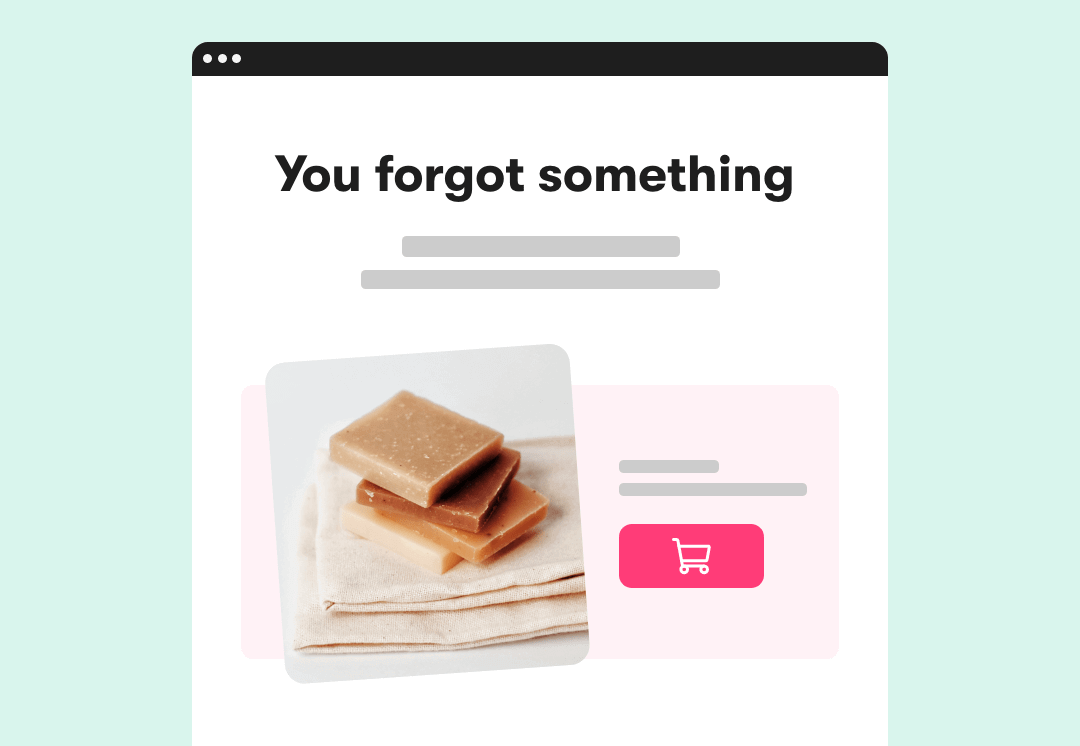 When a customer adds products to their cart but doesn't complete the purchase, you can send them an email reminding them of the items they left behind. This email should include an image of the product, the product description, and a clear call to action to complete the purchase.
You can also offer a discount or free shipping to incentivize the customer to return and complete the purchase. Remember to keep the tone of the email friendly and helpful, and avoid coming across as pushy or salesy. This email is an effective way to recover lost sales and increase your overall revenue.
3. New Content Announcement Emails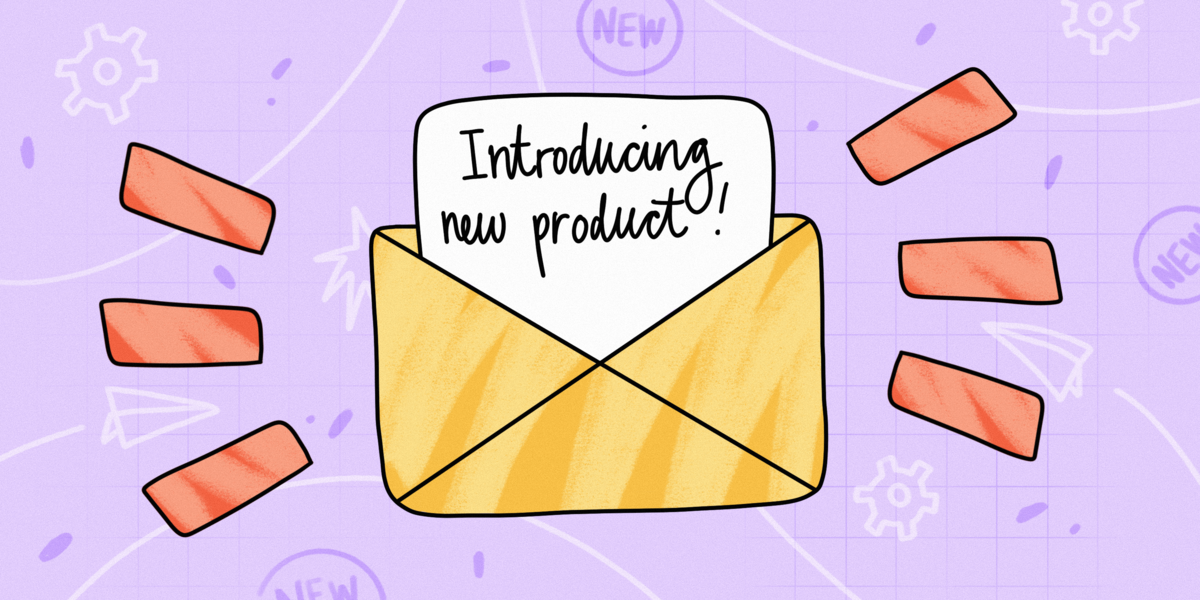 New content announcement emails are email marketing campaigns that inform subscribers about new content, such as blog posts, videos, or podcasts. When crafting these emails, you want a creative subject line to catch your subscribers' attention and entice them to read further.
In the email body, briefly overview the new content and how it can benefit the reader. Highlight the unique features and any special promotions or deals that come with the content.
To encourage engagement, you can include a clear call-to-action button directing the reader to the landing page or product page where they can learn more and purchase. You can also personalize the email by addressing the subscriber by name and including their past purchase history or interests to improve the effectiveness of your email campaign.
4. Newsletter Emails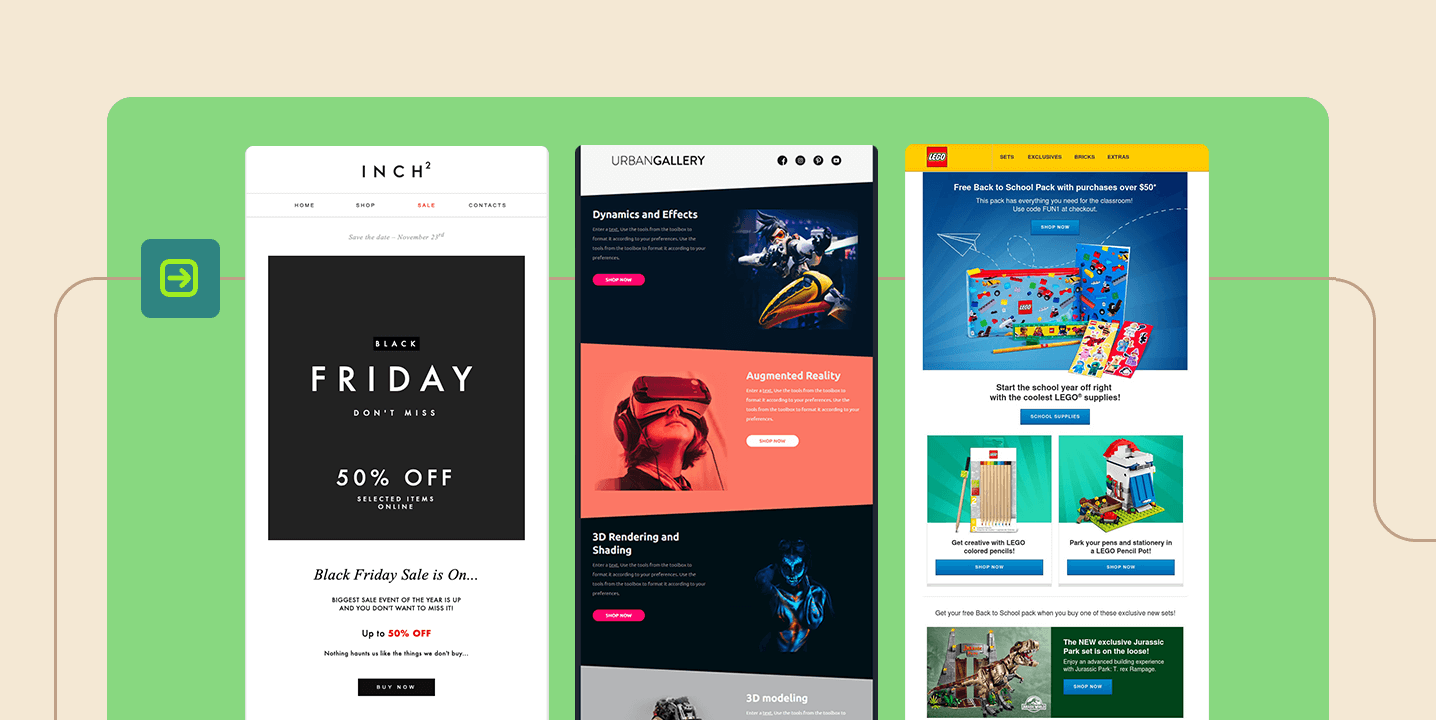 These go out regularly (e.g., weekly or monthly) and provide your subscribers with valuable information such as industry news, updates about your company, and exclusive content.
When creating a newsletter email, establish a consistent format and layout to help your subscribers quickly identify and engage with the content. Use eye-catching visuals and headlines to draw attention to important information and include clear calls to action to encourage subscribers to take action.
In addition, segment your email list and tailor your newsletter content to specific groups of subscribers based on their interests or engagement with previous newsletters. Doing so can help increase the relevance of your content and improve overall engagement.
Also include social sharing buttons to encourage subscribers to share your newsletter with their own networks, helping to expand your reach and grow your audience. Finally, analyze your newsletter metrics and adjust your strategy to improve engagement and conversions continually.
4. Event Emails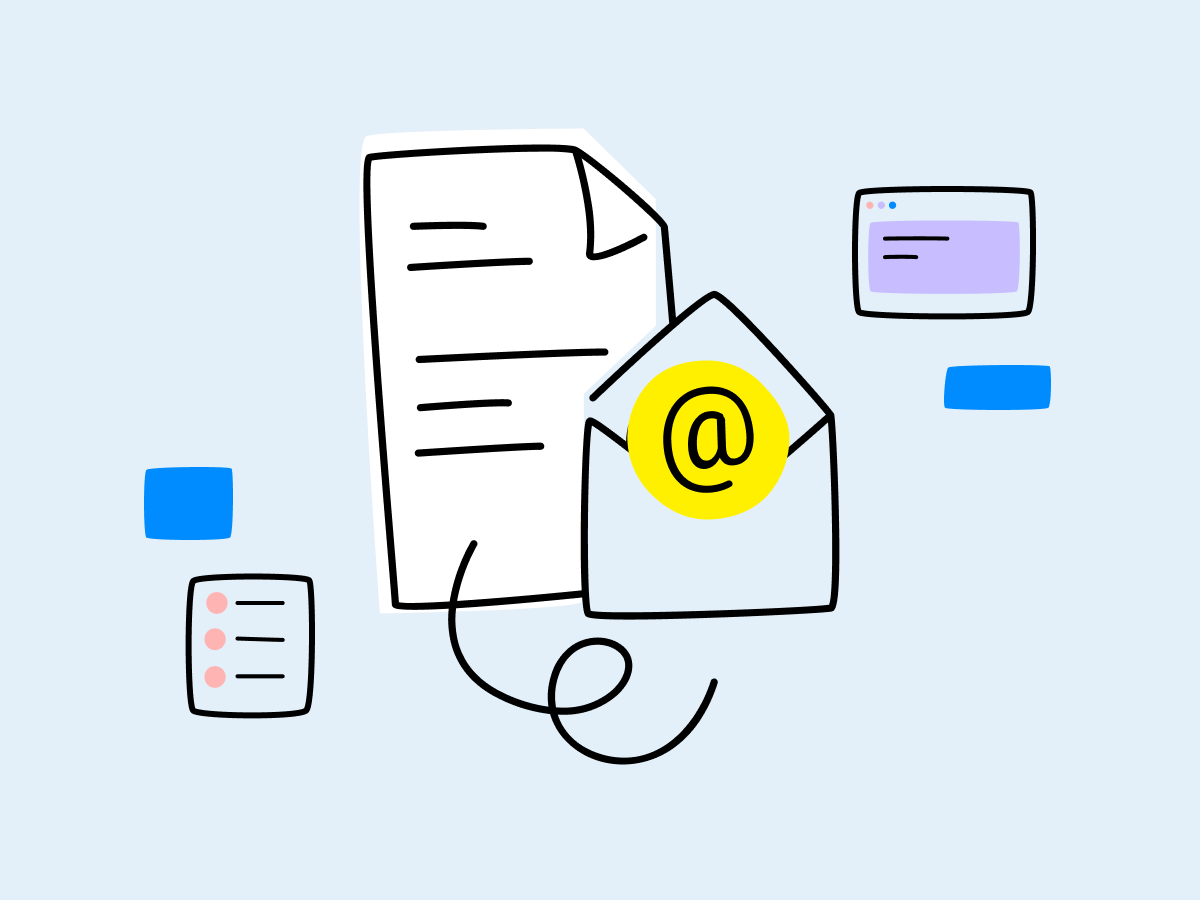 You send event emails to promote an upcoming event to your subscribers. The event can be anything from a product launch to a webinar or an in-person event.
These emails should create excitement and anticipation for the event and include all the important details, such as the date, time, location, and registration information – you want to make the event sound enticing and emphasize the benefits of attending. You can also include testimonials from past attendees or guest speakers to build credibility and interest. More importantly, include a clear call-to-action to register for the event and any relevant links or resources.
Want to be more professional? Use event emails to follow up with attendees after the event, thank them for attending, and provide any additional information or resources!
6. Transactional Emails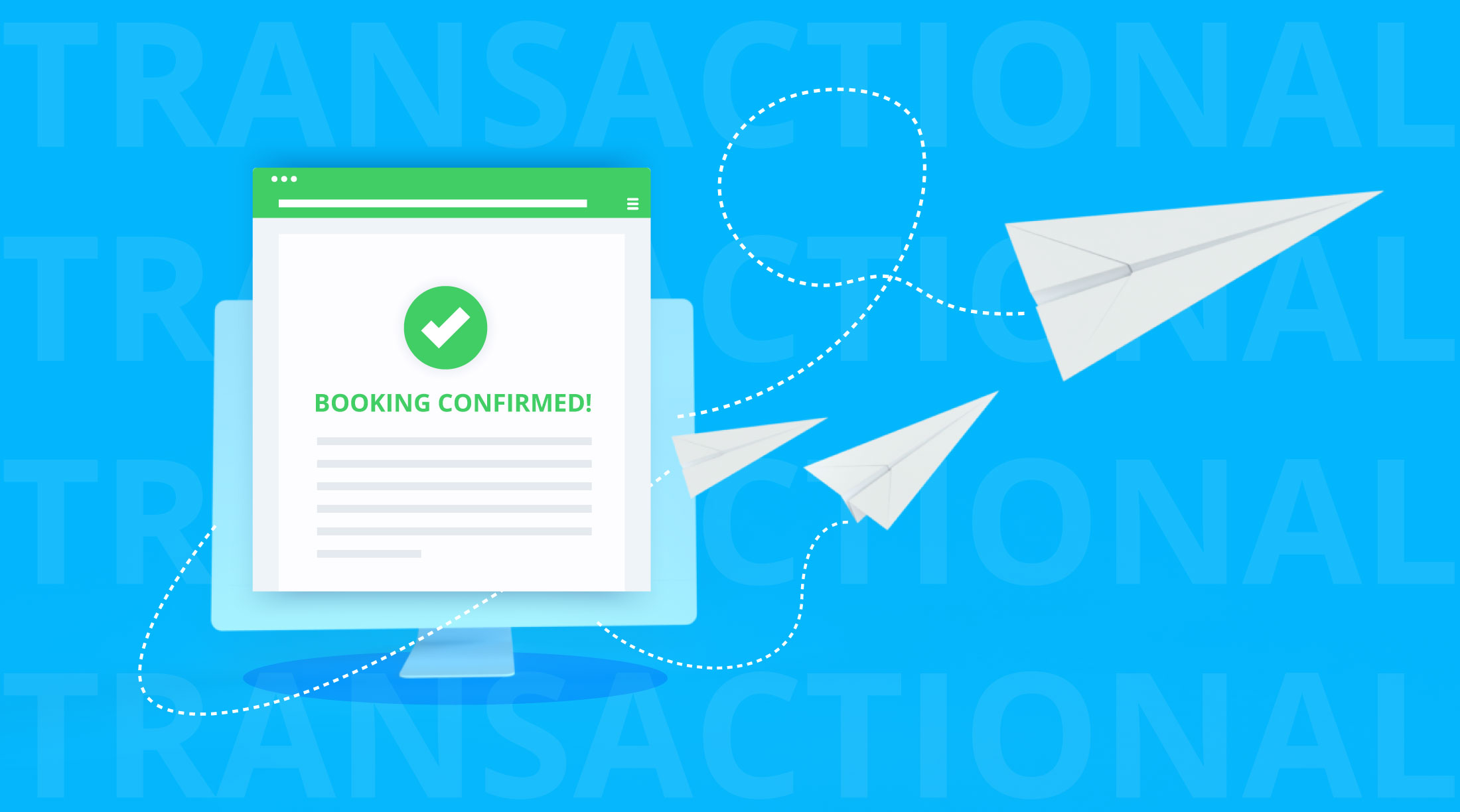 Transactional emails are automated messages triggered by a user's specific action or behavior. They are an important part of your email marketing strategy because they provide customers with important information about their interactions with your business – such as order confirmations, shipping notifications, password resets, and other transaction-related updates.
These emails build trust and establish credibility with your customers – by providing timely and accurate information, you ensure your customers feel informed and supported throughout their interactions with your business. This can increase customer satisfaction, repeat business, and positive word-of-mouth referrals.
To create effective transactional emails, follow best practices such as; keeping the message simple and easy to understand; using a clear and recognizable sender name and email address; personalizing the message with relevant details; and including a clear call-to-action if appropriate.
It's also important to keep transactional emails timely and relevant. Customers are more likely to engage with messages sent promptly and relate directly to their recent interactions with your business.
7. Promotional Emails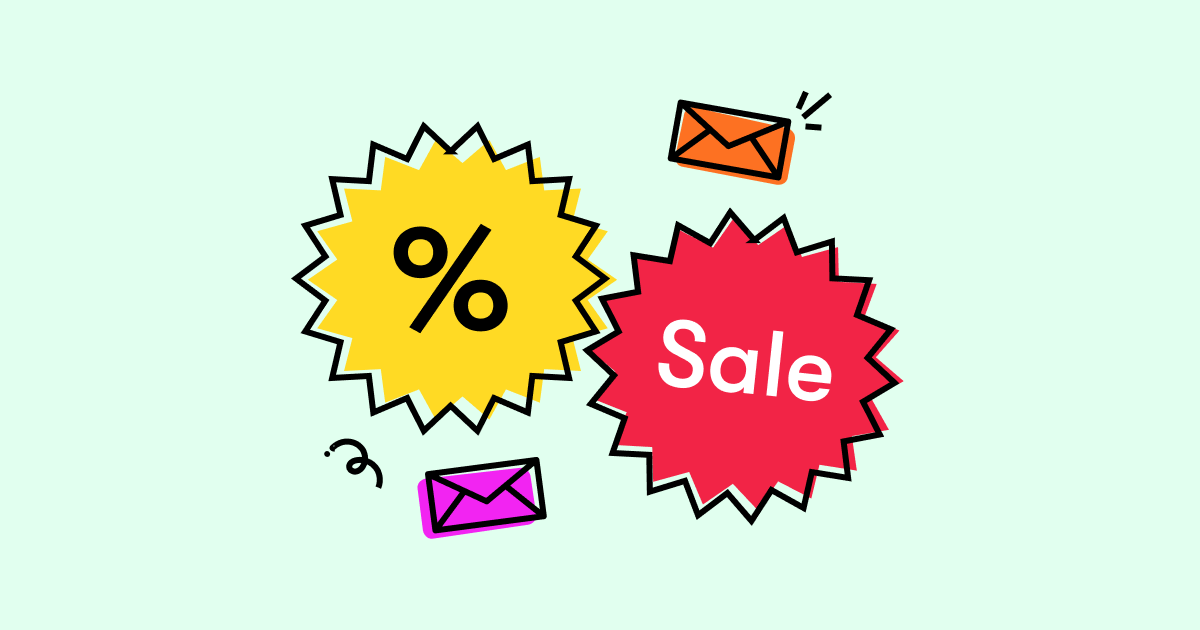 Promotional emails promote a product or service and encourage customers to purchase – they are a great way to increase sales and revenue. You can send promotional emails to your subscribers with exclusive offers, discounts, or limited-time deals.
When creating a promotional email, have a clear and concise message highlighting the advantages of your product or service. Use persuasive language and include compelling visuals such as images or videos to capture the reader's attention. In addition, segment your email list based on customer behavior and interests to increase its effectiveness.
For example, suppose you are promoting a new line of fitness apparel. In that case, you can segment your email list based on subscribers who have previously purchased fitness products or have shown interest in fitness-related content.
You must also include a clear call to action in your promotional emails. It should be specific and encourage the reader to take action, such as "Shop Now" or "Claim Your Discount." Finally, ensure your promotional emails are optimized for mobile devices to reach the widest audience possible.
8. Re-engagement Emails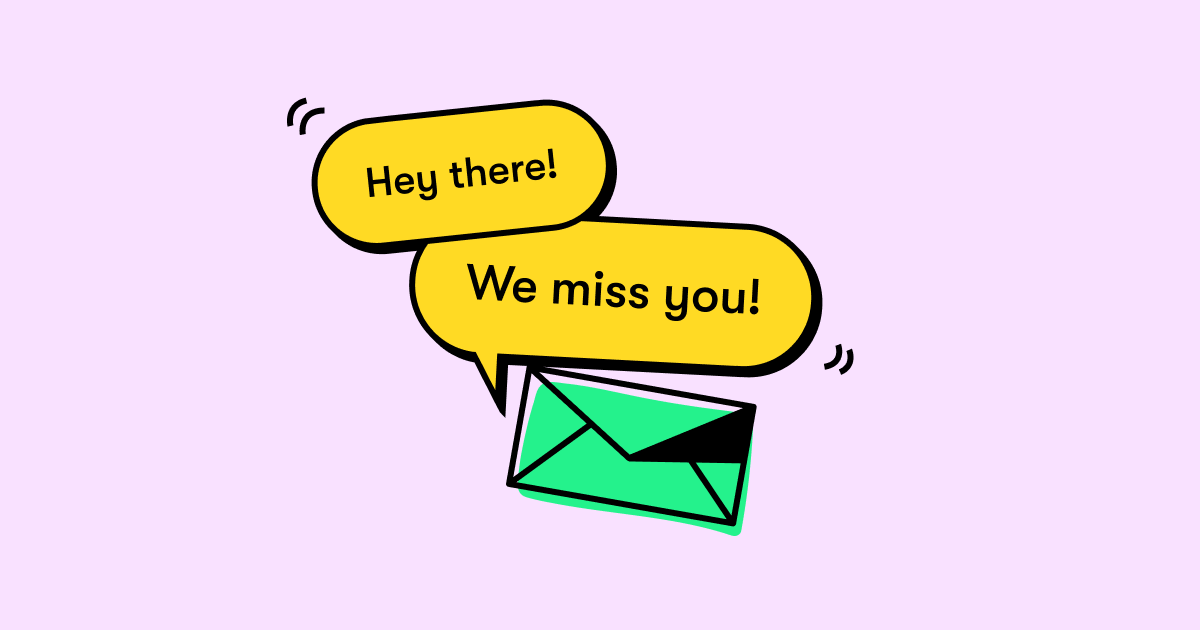 Re-engagement emails encourage subscribers who have become disengaged or inactive to re-engage with your brand. You send these when your subscribers don't open or click on your emails for a while.
Re-engagement emails are crucial as they help to maintain a healthy email list and can potentially win back customers who may have lost interest. These emails typically offer some form of incentive, such as a discount or special offer, to encourage subscribers to take action and engage with your brand again.
To make re-engagement emails effective, create a compelling subject line that grabs the subscriber's attention and communicates the value of the email. The email content should be personalized and relevant to the subscriber, highlighting the benefits of re-engaging with your brand. You also want to provide a clear call-to-action that makes it easy for subscribers to take the desired action, such as purchasing or updating their preferences.
9. Lead Nurturing Emails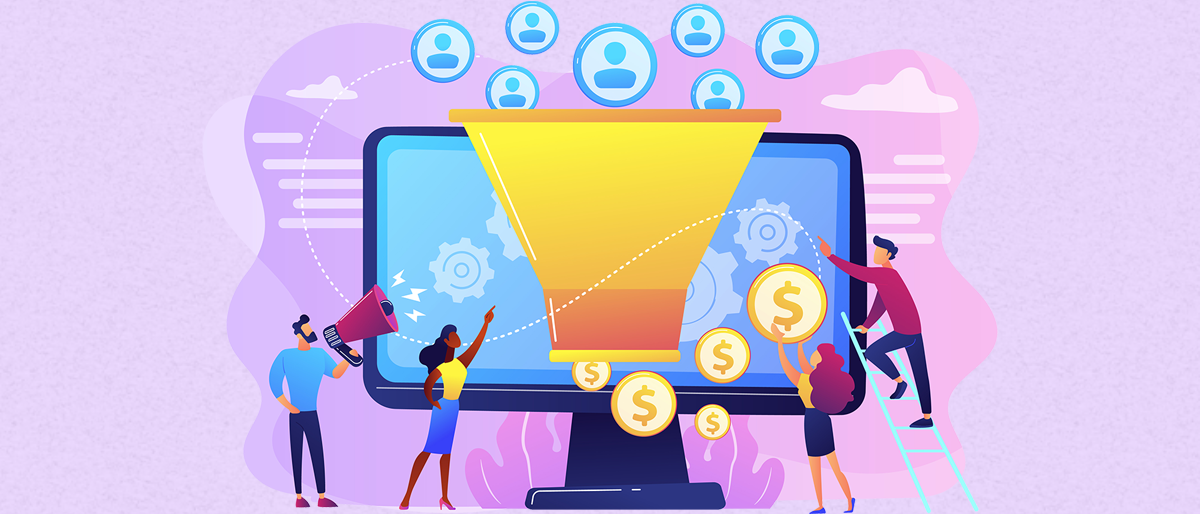 Lead nurturing emails build relationships with potential customers and guide them through your sales funnel. You'll want to keep your brand top of mind and provide valuable information that will ultimately lead to a conversion.
In the lead nurturing emails, you should provide content that addresses your potential customers' needs and pain points. This could include educational materials, case studies, or product demos. It's imperative that you segment your email list based on the interests and behaviors of your leads so you can provide targeted content that resonates with them.
Lead nurturing emails should also have clear calls to action that encourage leads to take the next step in the sales funnel. This could be scheduling a consultation, downloading a whitepaper, or signing up for a free trial.
10. Survey Emails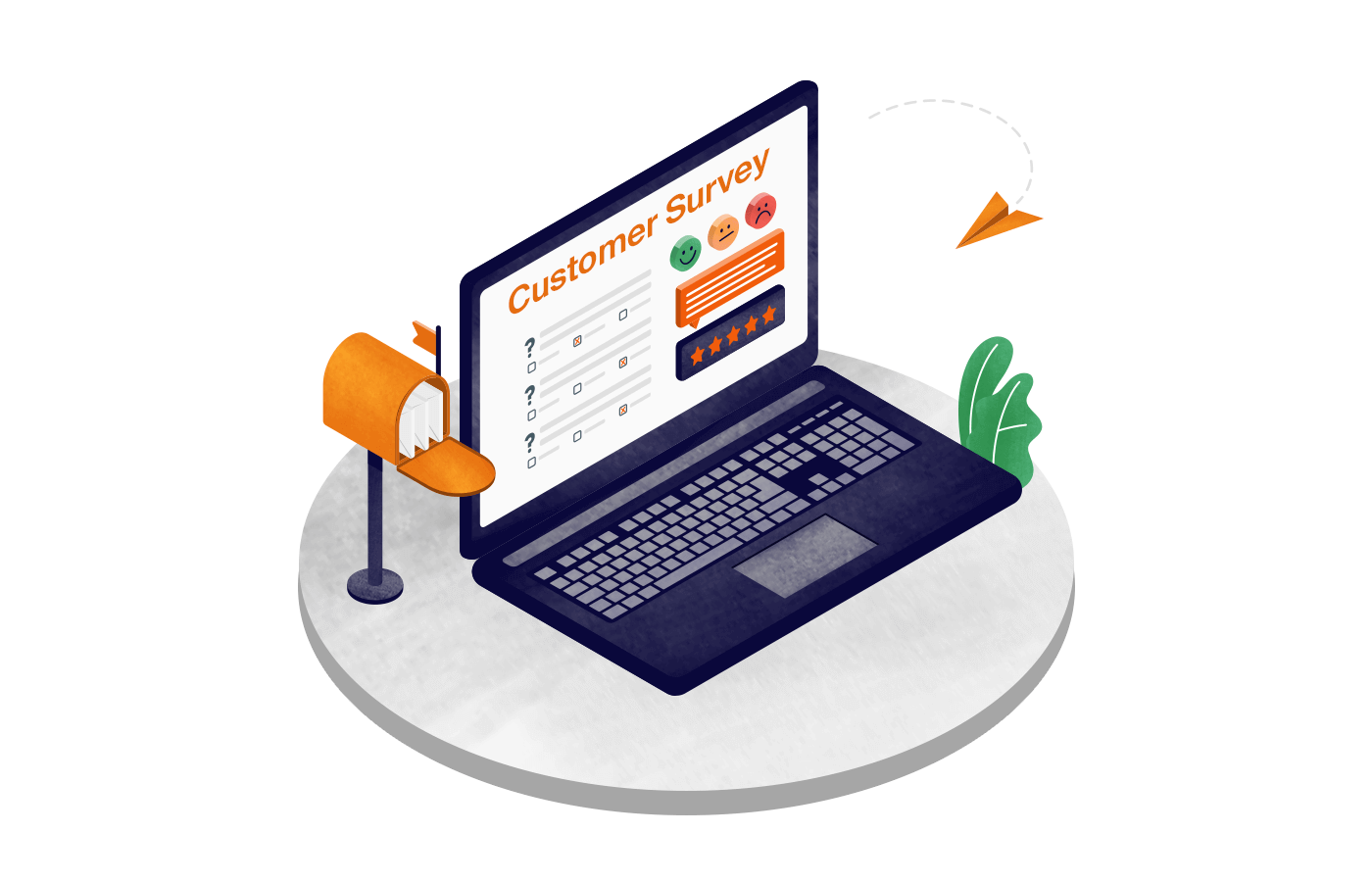 Survey emails gather feedback from your customers and improve your business strategies. You may use these to gain insights into your customers' preferences, pain points, and overall satisfaction with your products or services.
Ensure you keep the subject line concise and specific to the purpose of the survey. In the body of the email, clearly explain the purpose of the survey, how long it will take to complete, and what the respondent will get in return (if any incentive is offered).
When creating the survey questions, ensure they are clear, concise, and relevant to your business goals. Avoid asking too many questions or questions that may be too personal or irrelevant.
Finally, follow up with respondents and show appreciation for their time and feedback. Share the survey results with them and explain how their feedback will help you improve your business. This will build trust and loyalty with your customers and encourage them to participate in future surveys.
Benefits Of Email Marketing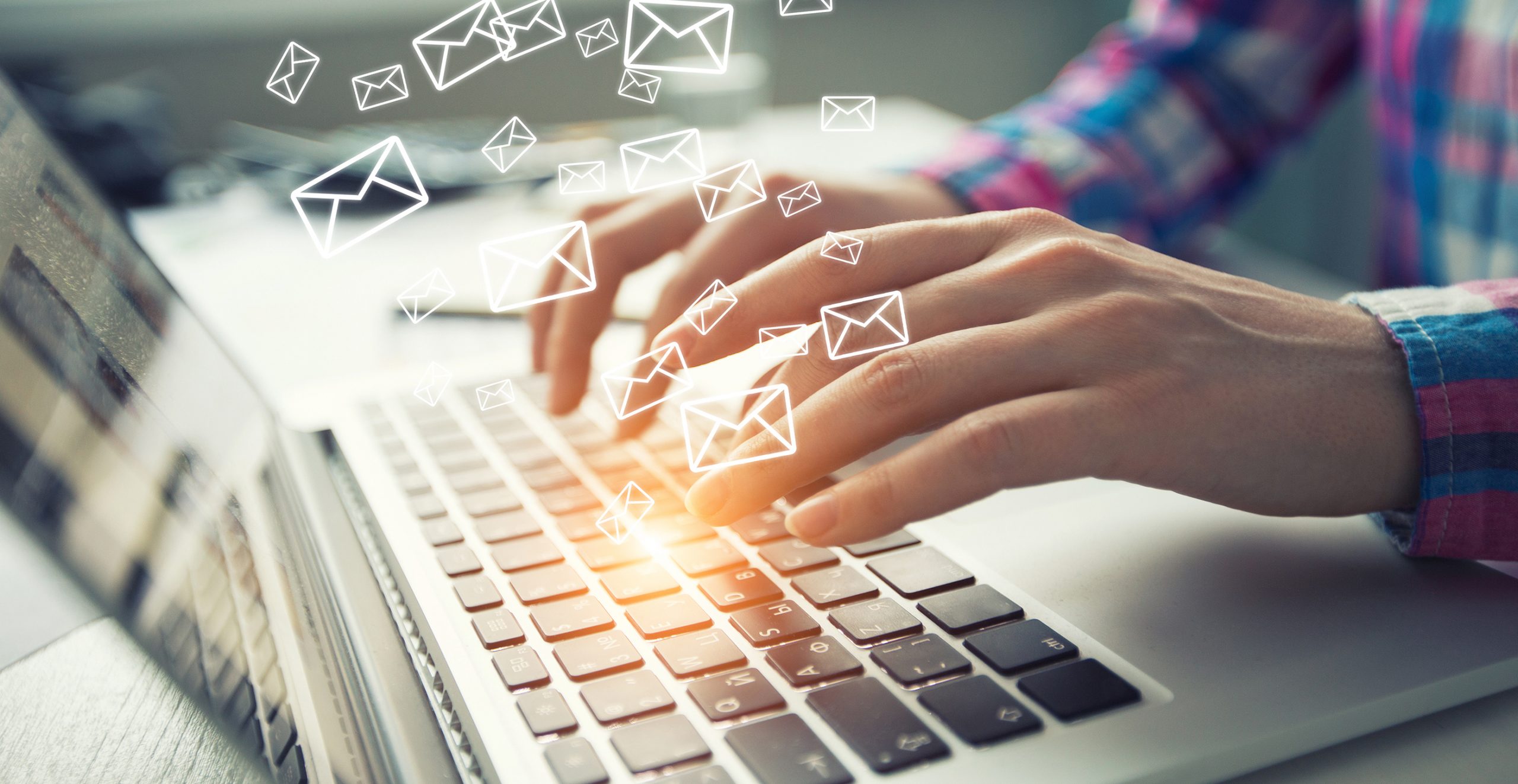 Email marketing is a powerful digital marketing strategy to promote your products or services to potential and existing customers. The top benefits of this strategy include the following:
High ROI: Email marketing has the highest ROI of all forms of marketing, averaging about $36 in return for every $1 spent.
Email marketing is easy to personalize – it allows you to segment your email list and create personalized content that speaks to each recipient with information, offers, and messaging – relevant to their needs and interests at any time or stage of the customer journey.
The marketing strategy is an efficient way to communicate with customers and subscribers. You can create templates to make it easy to pull together an email quickly.
Cost-effective: This strategy is much more affordable than other marketing efforts, making it great for businesses with budget constraints.
It strengthens customer relationships by improving communication with the audience and strengthening customer relationships.
Email marketing is measurable campaigns – you can track and measure it easily, allowing you to see the effectiveness of your email campaigns and make adjustments when needed.
As a versatile marketing option, you can use email marketing for various purposes, including lead generation, sales, and content marketing.
Real-time communication: Email marketing lets you communicate with customers in real-time; you can provide them with the latest news and updates.
Email marketing is targeted and allows you to target specific subsets of your subscribers with personalized content.
Easy to share: The marketing content can be easily shared by subscribers, allowing you to reach a wider audience.
Email Marketing – In a Nutshell
If you want to boost your business, now you know all about email marketing! Email marketing efforts have the highest ROI – and that's not a typo; you read it right! We saw that for every dollar you spend on email marketing, you could expect a return of $36. That's pretty impressive, right?
And that's not all – email marketing will help you build stronger relationships with your customers, increase website traffic, and drive sales. Plus, with the right email marketing tools and practices we shared above, you can reach a broader audience and achieve even greater success. So, what are you waiting for? Start planning your email marketing campaigns today and watch your business grow!